Application Of Wood Plastic Floor In Amusement Park
Monday, March 19, 2018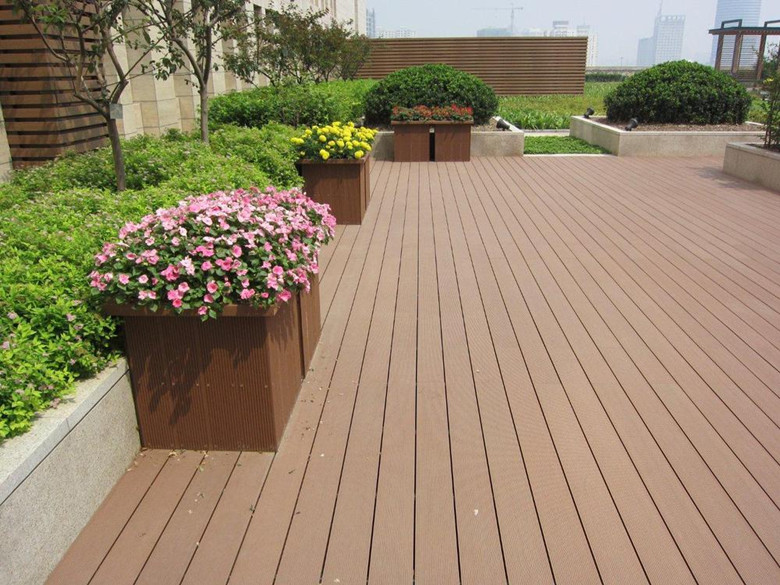 How we use wood plastic floor
As we all know that in the past few years, the development of the wood plastic floor industry in China has been relatively gratifying. The application of wood plastic floor industry is becoming more and more extensive. Our Shanghai Seven Trust Co. Ltd. as a strength manufacturer of wood plastic flooring, we constantly research and develop new products in order to make our wood plastic floor more popular and sales in some wider application areas. Today we will talk about the application of wood plastic floor in amusement park.
Why we need wood plastic floor
The amusement park is a fantastic paradise for every child. At the amusement park, the children play happily and forget the pressure of learning. What is the biggest worry for our parents in the amusement park? That is the security issue. Nowadays, our wood plastic floor has been widely used in major amusement parks, especially on the floor of our carousel, the decoration of pirate ships and the laying of wood plastic floors. Why use our wood plastic floor to lay such a place? First of all, the use of common floors in these outdoor venues is very hard. The children are inevitably involved in the process of playing, so it is not safe and the anti-skid effect of the floor tiles is not good, especially when it comes to rainy weather.
How we choose wood plastic floor
If you choose solid wood floor, it is even more unlikely. The first choice is that solid wood floor is not suitable for outdoor use in long time and is prone to corrosion. Whether from the price, environmental protection and durability, or from the point of view of safety, our wood plastic floor is the best choice for the ground of amusement park, so the wood plastic floor is widely used in the amusement park is an inevitable and popular trend.
Other News