8 Questions Of WPC Products
Sunday, April 8, 2018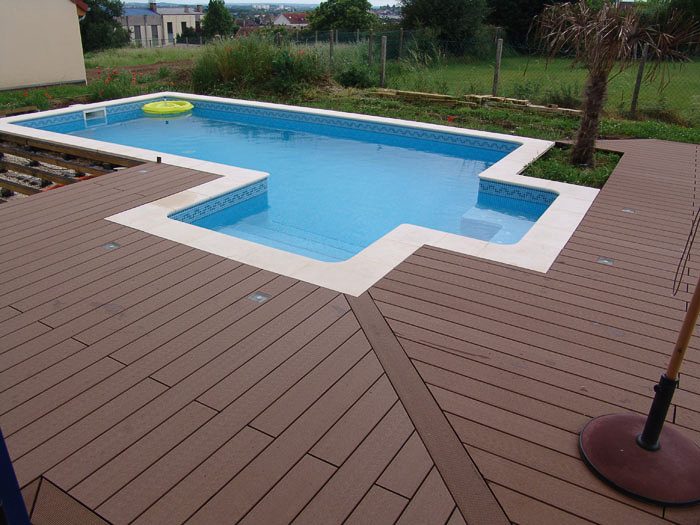 WPC products'FAQ:
1.What is wood plastic? WPC used for what occasion?
Wood plastic is a kind of building material that is molded by extruding plastic and wood fibers at a certain proportion. Due to the combination of water resistance and corrosion resistance of wood and the texture of wood, it is the material of choice for outdoor building Materials (flooring, fences, chairs, or waterfront views).
2.What colors are available in WPC? Do you need paint?
Unlike wood, wood plastic can have a variety of colors to choose from without painting (sometimes different colors affect the price). And due to the special molding process of wood plastic, it doesn't have the problem of discoloration.
3.WPC will fade it?
Yes. Wood plastic exposed to sunlight and moisture will fade slightly after 10 to 12 weeks.
4.Is WPC more flammable than wood?
Wood plastic profile is a Class C building material and its combustion is similar to that of wood. After the experiment burning characteristics, wood plastic is not more flammable than wood.
5.Is it necessary to quarantine at the time of export? Need fumigation? Need special documentation?
No, difference natural wood, due to the special process and table of wood and plastic, it is a fumigation-free product when exporting, and does not require any special documentation.
6.Is wood plastic made from recycled materials?
Yes. Wood plastic is made from natural plastic fibers such as recycled plastics and waste wood chips or rice bran.
7.What is the difference between wood and wood plastic?
Because of the composition of natural fibers, WPC has better UV resistance and lower thermal expansion and Shrinkage, and is easy to process like wood.
8.What is the service life of wood plastic profiles?
According to foreign materials, the lifespan of wood plastic can reach 25 years under normal use conditions.
Other News