Outdoor Popular Wood Plastic Pavilion
Friday, March 16, 2018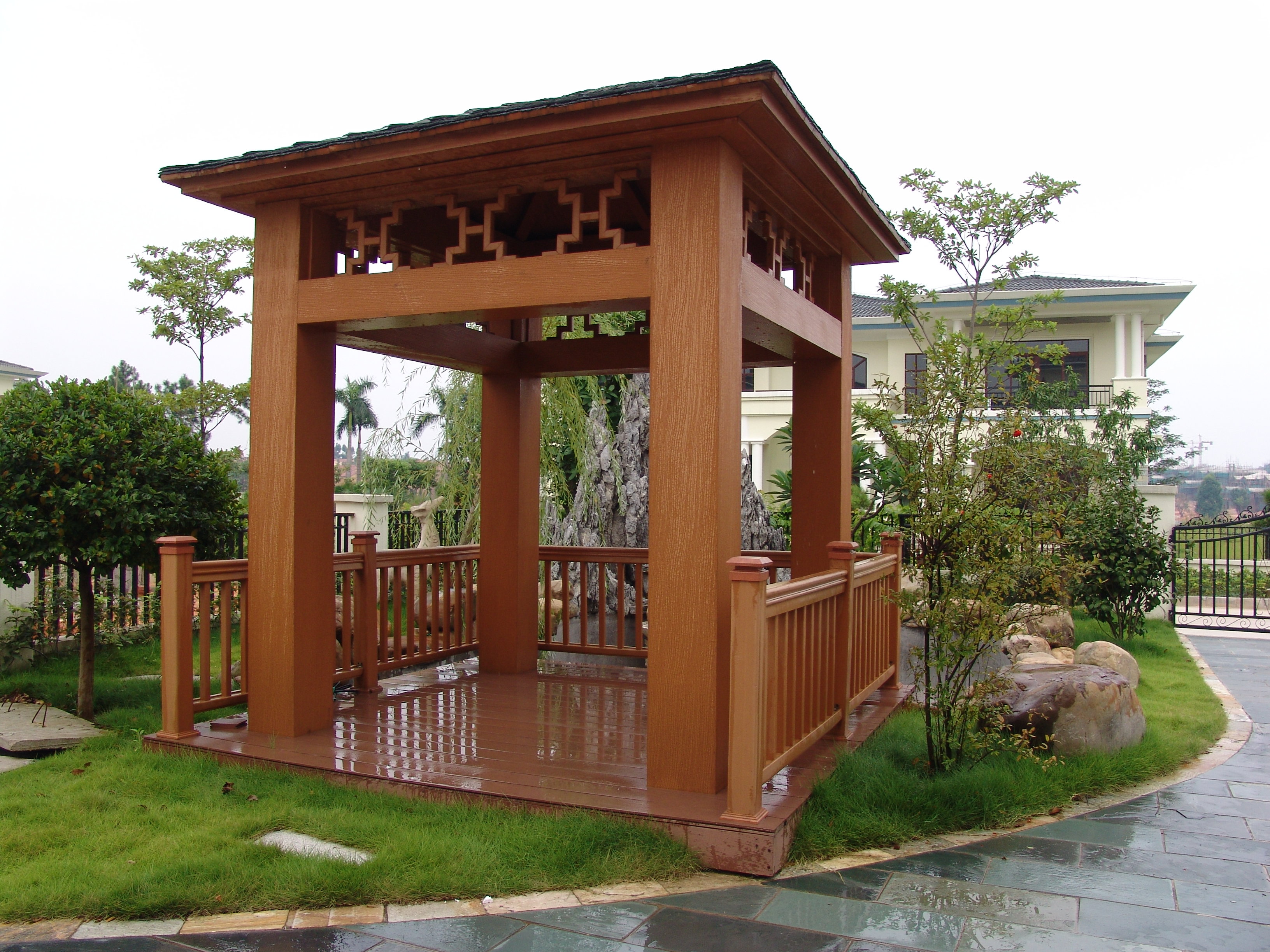 Where you use wood plastic pavilion
In the parks and communities, we can see large and small pavilions for people to cool off. The most pavilion material we have ever seen is made of wood, but do you know that you might sometimes think that a wooden pavilion is probably a wooden pavilion, and that a wood plastic pavilion does not have the same appearance as a pavilion made of wood? It is huge and that wood plastic is a very suitable material for outdoor use, but how can it be reduced in the production of pavilions?
Why we need wood plastic pavilion
In general, the wood plastic pavilion is still very popular. Wood plastic pavilion has many advantages such as fire prevention, environmental protection, anti-corrosion, less maintenance and so on. After the engineering completion of wood plastic pavilion, it still needs renovation, brush painting, lettering, and its maintenance costs are also very high, but also to paint regularly to detect whether the cracking, whether the insects.
How about wood plastic pavilion
The construction of the wood plastic pavilion was first based on aesthetics and comfort and was the basic use of the pavilion. The wood plastic pavilion highlights the practicality of wood structure, do not let fancy decoration cover the advantages of wood plastic pavilion. Therefore, the use of wood plastic pavilions is a novel way of health and environmental protection. It also breaks the cold and stiff feeling of the original stone or concrete pavilion and the sense of restraint of wooden pavilions. There is no simple feeling like cloth and metal material, which makes the wood plastic pavilion even more unique.
Other News