Why Say "One Year Decoration Is In Spring"
Thursday, April 12, 2018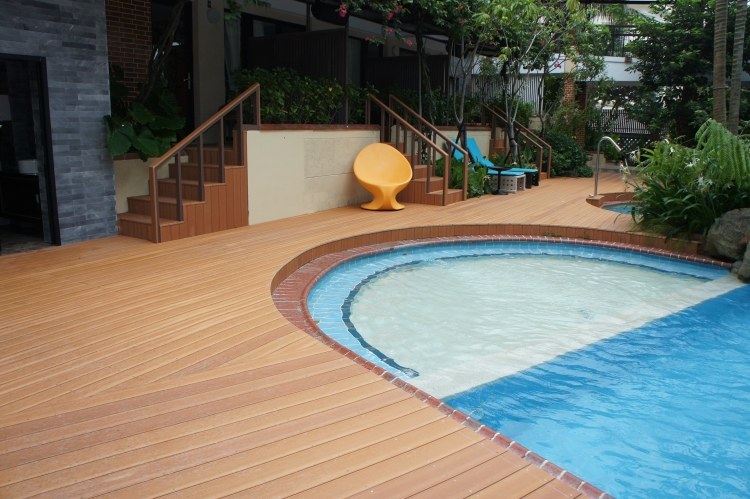 The year of decoration plan lies in the spring, mild weather and the humid air which also usher in a good opportunity for the year's renovation. There are many benefits to choosing a spring decoration. The air is just right. It won't get too wet to cause the wood to be damp and moldy.So the wood plastic products are your best choice to decorate your interior and exterior places such like wood plastic fence,wood plastic wall panel,wood plastic floor and so on.
Why we decorate in spring
1.Moderate temperature
The weather in spring is moderate, it is conducive to air circulation, and the weather stays warm. It is not too cold. The decorators in the heat are tired. The paint dries faster than summer. Generally, the duration of painting is three or four days. This is good. However, we must maintain the humidity of the wood, otherwise the wind will blow too dry, and in the summer of July and August will be unable to withstand the test of the rainy season.
2.Good paint adhesion
Spring decoration should choose high-quality paints. Paints require good adhesion and good elasticity. The requirements for paints are the same in any season. Of course, there may be slight differences.
3.Moderate moisture content of wood material
When decorating the wood plastic floor in the spring, be sure to ask the installer to leave enough expansion gaps so that when the summer comes, the floor is not easy to rise. Of course, we must also pay attention to keeping the air in the room dry.
4.The decorators are energetic
The decoration companies and designers have been retired after the holidays, energetic and open-minded and won't be fatigued as at the end of the year. This can avoid some security risks.
5.Save on renovation costs
From the beginning of the year, many decoration companies and building materials merchants will launch new promotions and get business activities. The decoration company may launch a number of decoration promotions, and the building materials market will also sell discounts on materials that have not been sold out in the past year, discounting the new products to seize the market and improve the user experience.
Other News