Wood Plastic Composite Deck Developing Prospects
Friday, March 16, 2018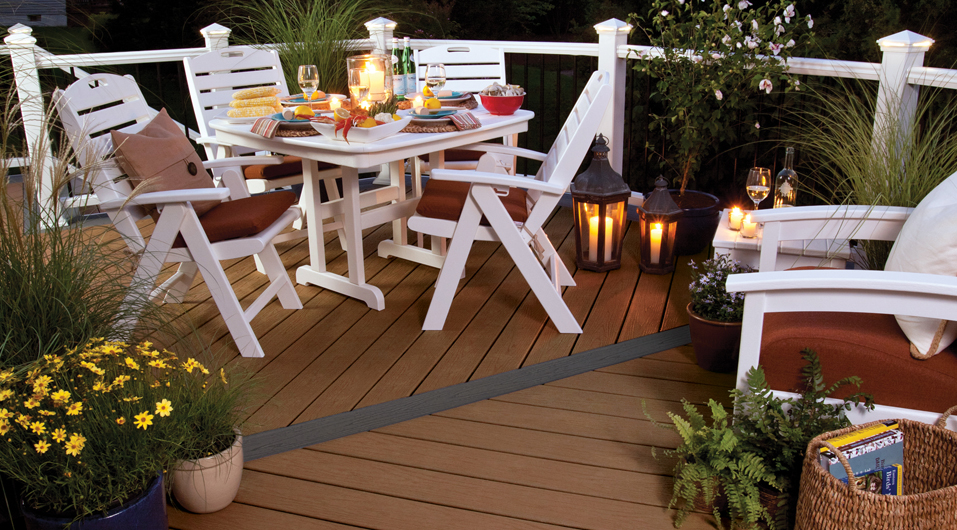 What's wood plastic composite deck
Wood plastic composite deck is only emerging in recent years, a new type of environmentally friendly building materials in foreign countries has just started. Wood plastic composite deck used raw materials available as a substrate and recycled .As people attach more attention to environmental resources, vigorously developing resource recycling technologies will have a profound impact on the development of the national economy and environment.
How about the wood plastic composite deck
For consumers, wood plastic composite desk is energy-saving and environment-friendly products, not only can well control the emission of harmful substances, but also to make the ground waterproof and moisture-proof effect. For designers, the new type of wood plastic composite deck is both the affinity of natural wood and a variety of colors to meet the designer's innovative, different design demands. For the decoration company, the installation is convenient which can greatly save material cost, labor cost and construction cost.
Why we use wood plastic composite deck
Compared with the North American market, there is still a lot of room for the growth of WPC products and wood plastic composite deck in China market. It is expected that the domestic WPC market will exceed 1 million tons in recent years and the output value will exceed 1 billion yuan. At present, the application of wood plastic products in China is still in its infancy. Many enterprises are limited in their technical, marketing capabilities, high production costs and poor quality stability. In this regard, industry experts pointed out that to accelerate the pace of promotion of wood plastic, the relevant departments should develop relevant industry standards as soon as possible, support and encourage enterprises to become the main body of independent technological innovation.
Other News