Different Of Plastic Wood, Wood Plastic, Composite Wood Flooring
Tuesday, April 10, 2018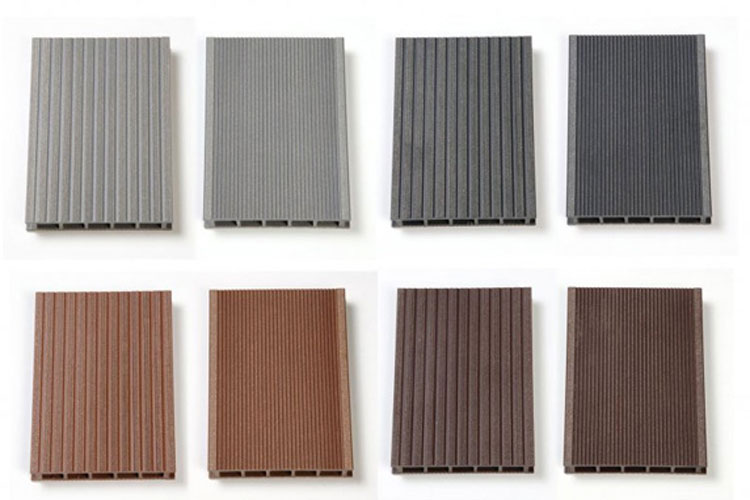 1. Plastic wood floor is an outdoor floor made of more than 40 types of wood flour and HDPE, which is manufactured through granulation, extrusion, grinding and other processes.
Plastic wood flooring is made of wood flour and thermoplastic hot extrusion. Compared with composite flooring, it has better moisture resistance and is mainly used outdoors. Plastic wood flooring is vulnerable to weather, and thermal expansion and contraction are relatively small.
2. Wood plastic flooring is a new type of environment-friendly wood plastic composite material. The wood phenol produced in the process of producing medium and high-density fiberboard is made by adding recycled plastic to a wood plastic composite material through a granulation equipment and then extruding it. The production team made wood-plastic flooring.
Wood plastic floor application in indoor and outdoor, usually plastic and wood flour plus various additives, after high temperature extrusion, use water cooling,cutted.
The difference is in the indoor wood plastic floor, most plastics ingredient use polyvinyl chloride and some foam; outdoor wood plastic floor are used polyethylene, wood flour content is generally more than 50%, saving energy and is an environmentally friendly products.
In addition: There are moisture-proof, anti-corrosion, anti-insect, anti-cracking, non-toxic, non-harmful gas, long life and other advantages.
3, Composite wood flooring is mainly used indoors, compared to plastic wood flooring, composite wood flooring variety pattern, but have poor moisture resistance.
Other News