How To Choose Flower Box
Thursday, March 22, 2018

The natural decoration of the wood plastic flower box matches the surrounding urban architecture into a beautiful landscape, which makes the surrounding environment more beautiful, allowing people to feel comfortable and breathe the fresh air of nature. Therefore, flower boxes have become indispensable outdoor furniture for urban roads. When you buy flower boxes we need to know the types of different flower boxes.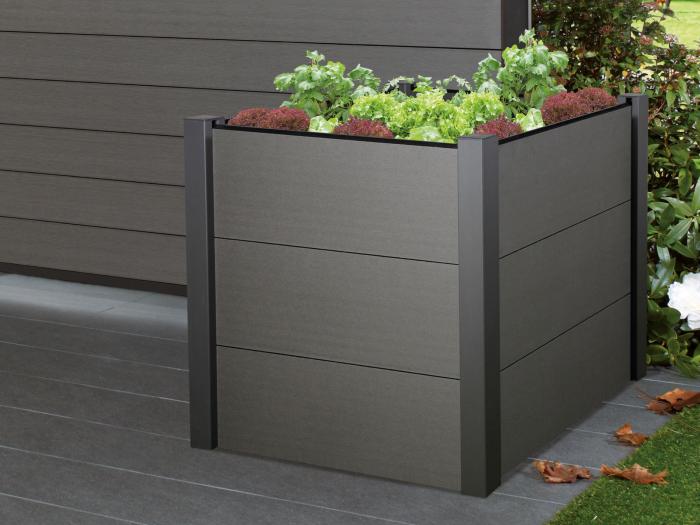 Flower box with wood plastic as main material
The material of wood plastic is a kind of recycled product, which is made of wood powder (or straws and other plant poles) and other auxiliary materials. It makes a great contribution to the environment. wood plastic flower boxes have anti-corrosion, The characteristics of pest control and durable have become a new type of landscape material.
Flower box made of solid wood as main material
The solid wood material is more suitable for processing, the styles are varied, and the price is favorable. and now, the original wood has been processed and molded after various treatments such as constant temperature baking,anti-corrosion, and stereotype, After various treatments processing and forming, Reuse polymer, high adhesion paint multilayer spraying, form a reliable protective layer, can be durable in the outdoors.therefore, solid wooden flower boxes are most widely used in urban construction.
Flower box with reinforced concrete as main material
This type flower boxes are made of reinforced concrete as the main raw material, and then added with other light bone materials. Its color and texture are lifelike; heavy and durable; in daily needs simple care; security and other advantages, its shape can be customized, very natural with the surrounding environment.
There are flower boxes of different styles and materials in the market, but the wood plastic flower boxes are the most popular, adding a strong artistic atmosphere to cultural squares, parks and communities.
Other News