Plastic Wood Floor Installation Steps
Monday, March 12, 2018

When you buy the plastic wood floor, you need to install it. How to install plastic wood flooring?

1, Fixed Plastic Wood Keel

The plastic wood keel evenly arranged in the concrete floor tile, it is recommended that each over the distance of 30cm. Use a drill to drill a hole in the keel. The diameter of the hole must not be less than the diameter of the screw.make the screw into the drilled hole and fix the keel to the concrete floor. The nail head should be screwed into the keel completely. Do not expose it to the outside, otherwise, maybe cause uneven floor layout.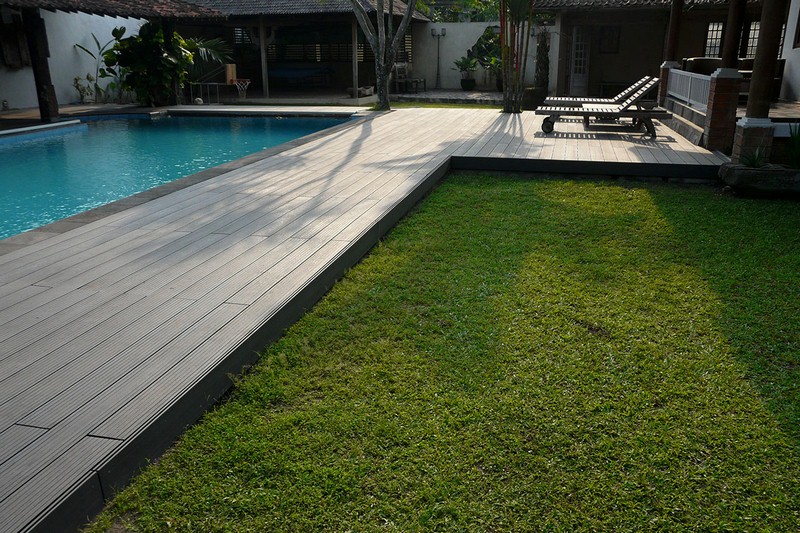 2, Fixed The First Plastic Wood Floor
Left and right sides of each plastic wood floor have ying and yang groove. When paving the first floor, you can use woodworking tools to saw out or wipe off the yang groove on the outside of the first floor. Then drill the hole on the floor with the electric drill, open the nail and fix it on the keel .
3, Fixed The Second Plastic Wood Floor
The second plastic wood floor yang groove stuck in the first floor of the ying groove position, Then in the second floor of the yang groove another side surface use electric drill hole, male screw to fix it on the keel.screw spacing can be controlled by the construction staff in the installation process, not too dense, keep it secure. next of the plastic wood floor installation is the same as before the installation.
Plastic wood floor installation steps is very easy to install compared to other wood products and does not require regular maintenance, just requiring a simple cleaning.
Other News