Storage and Maintenance Of Plastic Wood Profiles
Tuesday, March 13, 2018

In order to understand how plastic wood stores and maintains, it is necessary to understand some characteristics of plastic wood: Because plastic wood is wrapped with a layer of plastic around wood fibers and other natural fibers, the water absorption of plastic wood is very low. Ideal for waterfront views. Compared with ordinary wood, plastic wood weighs much more, usually 1.1 to 1.18, while the average weight of wood is 0.4 to 0.7. Even if it is a heavy hardwood, the weight is only about 1.0.so plastic wood is much heavier in the same product. In order to reduce the weight of plastic wood products, can use methods such as foaming, changing the cross-section shape of the profile, designing the structure etc.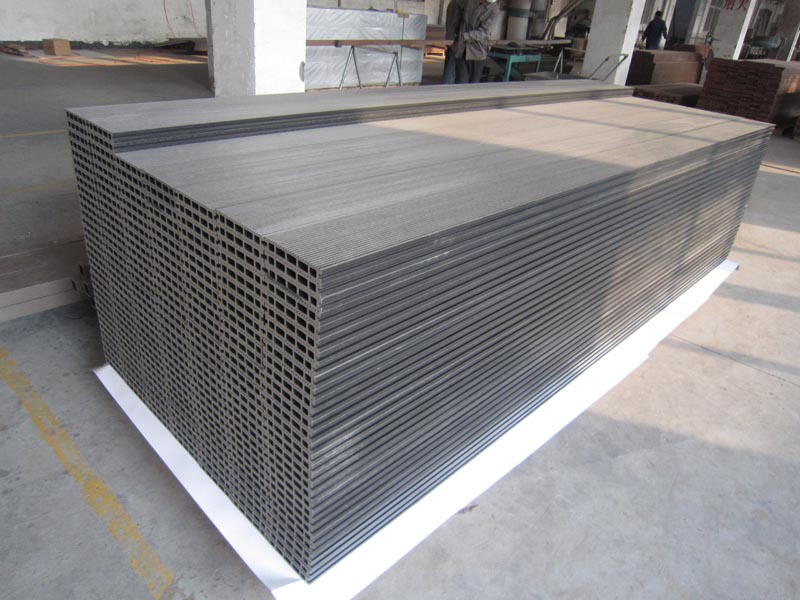 1: Storage Method Of Plastic Wood:
Can be bent by adding thermoplastic wood. And plastic wood can be bent to a certain degree. Therefore, when storing for a long period of time, should be on a flat surface, prevent deformation.
2: Maintenance Of Plastic Wood :
In view of the advantages of plastic wood, plastic wood will not rot, chip or crack even in outdoor wind and sun. In addition to its ability to resist ultraviolet light, so plastic wood does not require special maintenance. This makes the management of plastic wood products very easy.
Other News