The Function Of Plastic Wood Bench
Wednesday, March 21, 2018

Wood plastic profiles have been used in large quantities in gardens, not only for the laying of large-scale plastic wood floor, but also for making wood-plastic fences, flower boxes, bench ect. Today we mainly introduce plastic wood bench, which is also essential infrastructure in garden design. So what function does plastic wood bench in the landscape?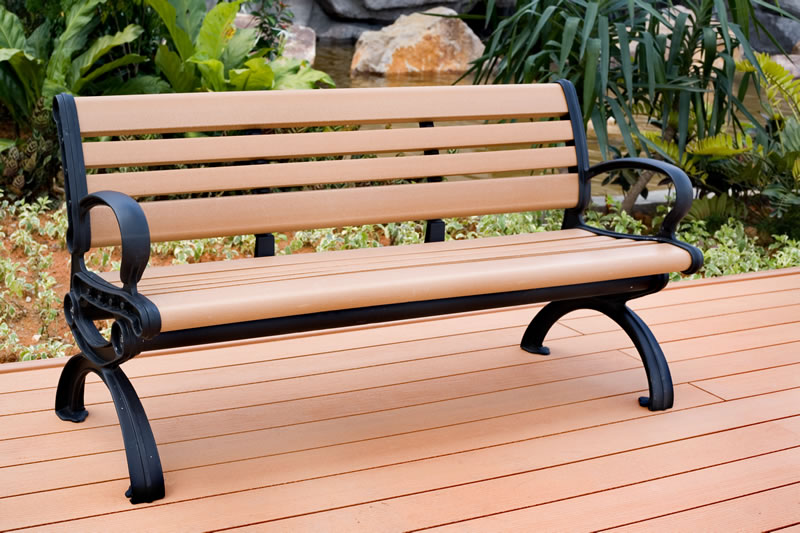 1.Rest Function
Garden landscapes provide an outdoor space for sightseeing and rest while beautifying the environment. There are two forms of dynamic viewing and static viewing ways enjoying the scenery. The former was completed through the organization of the tour route, The latter is organized through indoor and outdoor rest.In order to allow visitors to enjoy a short break during the viewing process, garden plastic wood benches are essential outdoor furniture.
2. Decoration Function
Plastic wood bench are arranged in outdoor with various shapes and colors, make garden environment get more decoration.
3. Environmental Protection Function
In the garden environment, especially in the resting square with trees, in a growing environment, trees are surrounded by the plastic wood bench, It not only provides visitors with a place to rest under shade of trees, and remind people to protect trees, care for the environment.
Other News