Wood Plastic Pavilion Aesthetic Requirements
Wednesday, March 21, 2018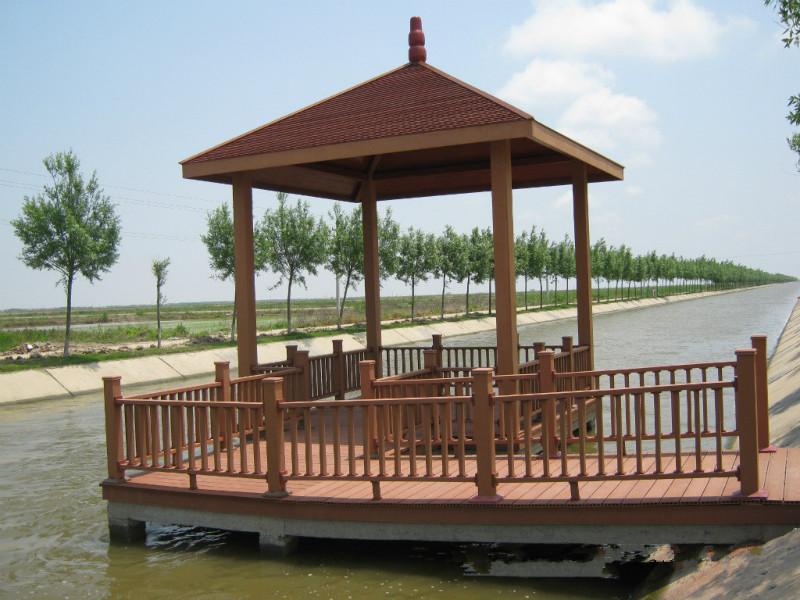 With the country's emphasis on environmental protection and the protection of forest resources, building materials have gradually turned to environmental protection and energy conservation. For the ever-increasing number of residential areas, parks, and landscape lighting places, the expansion of building materials requires a reasonable plan, so that the cost of economic input can be reduced while meeting rest and beauty. In recent years, the development of wood plastic pavilion has not only catered to the national strategy of environmental protection and sustainable development, but also met the three major advantages of architectural beauty and practicality.
The followings are how the wood plastic pavilion meets the demands of practicality and aesthetics in three aspects: color, structure, and application.
1.Color: In order to build a beautiful appearance of wood plastic pavilion, the most basic color can be said, the first color can't be too single, monotonous, can't be too unified, although the wood-plastic pavilion is a composite of plastic and wood fiber, However, both the plastic and wood fiber have advantages in various aspects. Therefore, there are at least 200 kinds are available for selection, so users can choose the most suitable color which can also be a perfect fusion.
2.The structure: In order to beautiful appearance of wood plastic pavilion, in addition to color, but also need to withstand the careful viewing. All the beautiful wood plastic pavilions should be beautiful from the whole structure and the whole, and the details are also the same.
3.Application: The reason why the use of wood plastic pavilions is mentioned that it has never been existed as a single individual, but it has been integrated into the entire community and park environment and it is also very practical. This is where the value of the wood plastic pavilion lies.
Other News