Wood Plastic Pergola
Friday, March 16, 2018

More and more wood-plastic outdoor materials used in landscape engineering, including the plastic wood floor, wood plastic pergola, wood-plastic wall panels, pavilion and so on, wood plastic material is just emerging in recent years, main use for outdoor materials, The main alternative preservative materials, cheap, do not need regular annual maintenance, reduce maintenance costs, do not fade, have corrosion resistance and other advantages.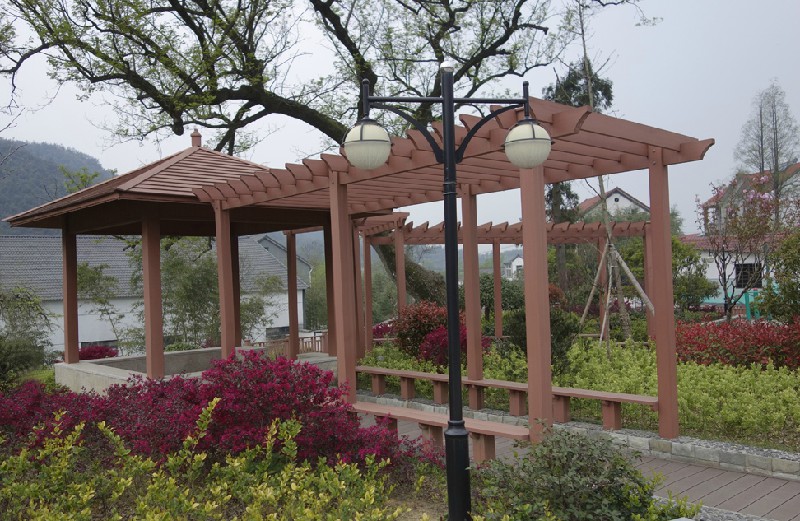 Wood plastic pergola main materials used by the frame, including columns, beams, knife beams, wood-plastic columns mainly use 200mm * 200mm and 150mm * 150mm hollow columns, beam and knife beam are generally used 130mm * 77mm hollow square wood , The general installation of the column spacing about 3.6 meters, the hole in the column, catch the beams, and in the beam hole every 50 cm distance carrying a knife beam, beam and knife beam at least two more than 50 cm, and do S shape or straight head shape, it should be noted that if the corridor itself across the larger columns and beams must add steel lining to increase the load-bearing strength, when necessary the knife beam can adding steel liner!
At last,if u need more information about wood plastic composite pergola,we can supply best product and quotes for you, please don't hesitate contact us immediately.
Other News