Balcony Plastic Wood Floor
Wednesday, March 28, 2018

The most widely used plastic wood floor for outdoor, because it is waterproof and anti-corrosion. Now people's awareness of environmental protection is continuously improving, wood plastic floors are widely used in countries such as Europe,North America, Asia ect. Balcony wood plastic flooring is a very environmentally friendly and service life is long and very durable.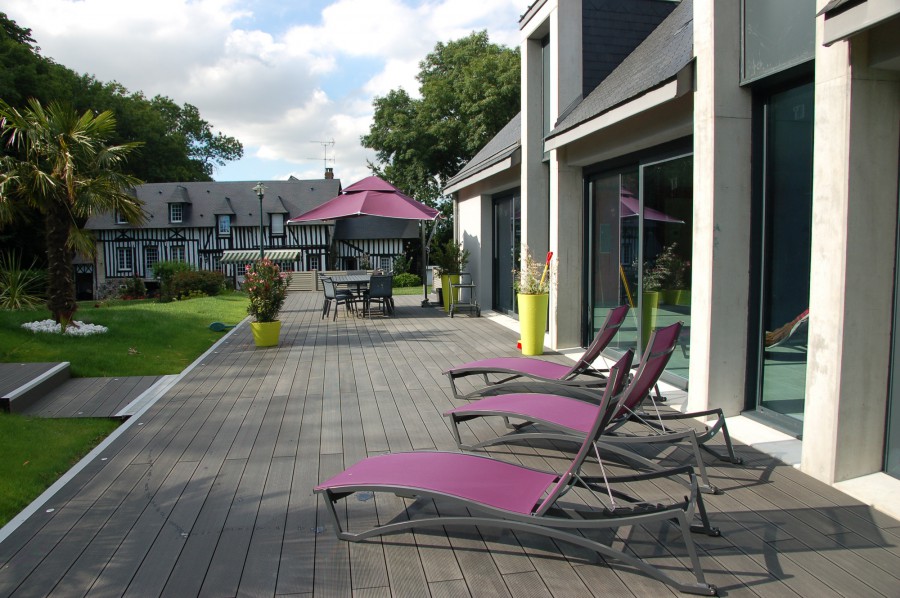 Balcony Plastic Wood Floor Advantages
1, The balcony plastic wood floor has both the characteristics of wood and plastic, so it is not only waterproof and moisture resistance performance is relatively good. In this way, it is also possible to solve the problem that traditional wood products are easily rotted when they encounter water.
2. The color of plastic wood floor have various color , it has the texture and grain of natural wood, we can also customize different colors according to customer needs.
3, Have strong plasticity of plastic wood flooring. When we use it, we can manufacture it to the thickness we need.
4, Balcony plastic wood floor is very environmentally friendly. Plastic wood floor is a pollution-free product. It does not contain benzene, and the formaldehyde content is only 0.2. It is the top environmental protection standard in Europe.
5. The fire protection level is up to B1 level. In other words, it is automatically extinguished after a fire is encountered. And it will not produce harmful gases.
6, The installation of plastic wood floor is relatively simple, there is no special complicated construction process. it helps us save installation time and costs.
7, No special maintenance after installation, and easy to clean.
Other News