Can Wood Cabinets Create A Trendy Kitchen
Monday, April 9, 2018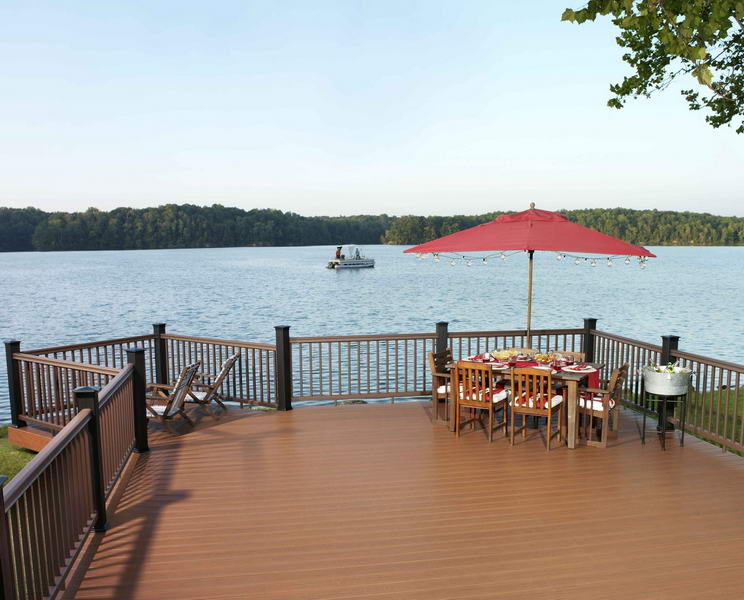 How about decorating the kitchen with wood plastic
Looking at the simple style and industrial style, the wood-tuned kitchen will surely make you shine. Wooden cabinets made of solid wood or wood veneer not only have more affinity, but also create a bright effect! The coarse grain pattern of the wood grain finish is matched with the concrete texture wall surface. It not only has a good touch but also creates a natural and unconventional cozy kitchen atmosphere.
Why we need decorate the kitchen with eco-friendly material
To make the kitchen clean and fresh, you can customize the light walnut door, ivory white tiles and console. The floor can also choose dark wood finishes or easy-care imitation wood strip tiles. If it is really unwilling to take care of the cabinets, it is fearful that the wood grain will be unreasonably easy to care for, so that the exposed walls will all become medieval wood textures, and the visual center of gravity will be deepened. This is also a good choice for decorating individual kitchens。
What are the options for wood cabinets:
Common wood grain door panels include wood plastic panels, solid wood panels, melamine panels and blister panels.
Wood plastic board: It is made of wood plastic composite material, the effect is real and the price is high,the wood plastic also has the product like this,such like the wood plastic fence,wood plastic decking,wood plastic pavilion and so on.
Solid wood veneer board: It is wood veneer on the density board, the effect is comparable to solid wood board and the price is lower than the solid wood board.
Blister board: It's through the film to imitate the color of the wood grain, the difference between the two is that the blister board can be made by molding a lot of modeling, while the melamine board can only do flat. In terms of endurance, melamine board is even better.
Other News