Choose Iron Fence Or Wood Plastic Fence
Sunday, April 8, 2018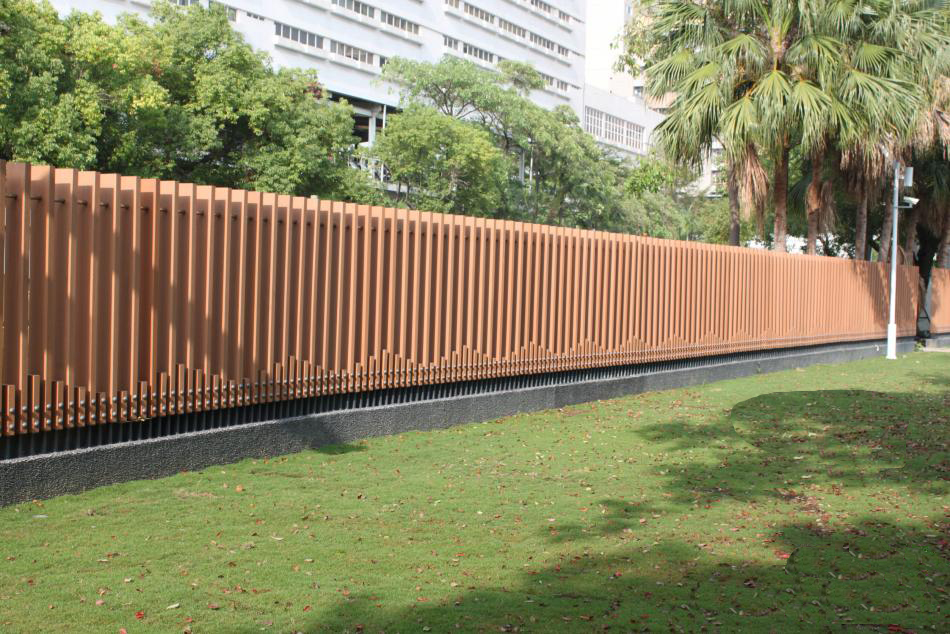 With the improvement of people's living standards, iron fences and wood plastic fences are commonly used protective equipment in daily life. Both of them have their own advantages and disadvantages. Iron fences are more durable and wood plastic fences are more economical. But wood plastic fence and the iron fence, which one is better? Let's take a look at their respective merits and demerits.
Iron fence merits:
1.Inexpensive, easy to get materials.
2.Unique shape, process design.
3.A wide variety, for multiple choices.
Demerits: It is easy to rust, it will be remedied once in a while, but compared with the infrared fence and is also very good.
Wood plastic fence merits:
1.All over the material which is easy to get.
2.A wide variety and artistic.
Demerits: wood plastic fence sometimes is very easy to rot which requires us to pay attention when selecting talent.
Why we choose wood plastic fence
Considering the above content, the merits of iron fence price and wood plastic fence are greater than the demerits. The kind of anti-corrosion that wood plastic materials should choose, such as southern pine, Douglas fir, cherry wood, chestnut wood, willow wood, tea tree Wood, red cherry wood and other after high-temperature baking, insect removal, anti-corrosion, stereotypes and other processing after processing, and then sprayed with polymer paint to form a reliable protective layer, so that in the outdoor durable, not easily deformed, cracked, rot or Insects. The useful life and the anti-corrosion treatment process have a lot to do, ranging from a few years to a few years and as long as a hundred years. Well, the material of the iron fence must choose the kind of corrosion-resistance and not easy to rust.
Other News