Co-extruded Plastic Wood
Tuesday, March 27, 2018

With the continuous development of technology, a new generation of plastic wood – co-extruded plastic wood. The co-extruded wood surface is evenly and firmly coated with a co-extruded layer, in addition to retaining the mildewproof, mothproof and other physical performance advantages of the traditional plastic wood, it also has stronger abrasion, scratch, stain and weather resistance performance, more beautiful and durable.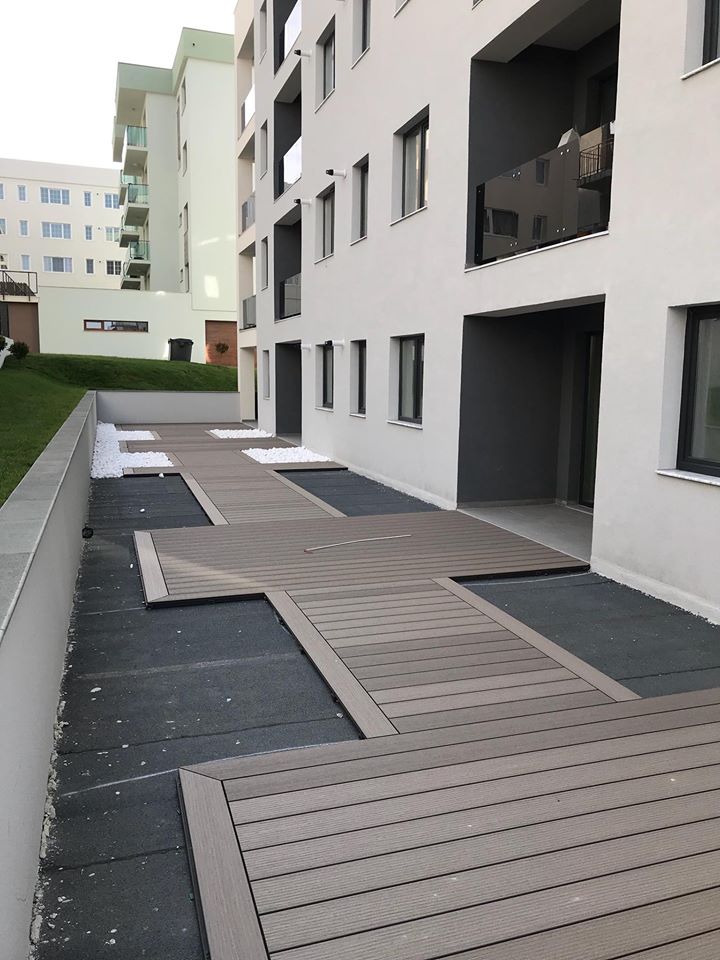 The coated co-extruded layer can effectively prevent damage caused by grinding and scraping of hard objects, and is particularly suitable for crowded occasions. Moreover, the surface of the plastic wood is very easy to clean, and it improves the plastic wood weather resistance features, the plastic wood life more than 15 years.
At present, the color and texture of co-extruded plastic wood are excellent environmental protection materials used in parks, greenways, beach resorts, waterside pavements and home outdoor facilities.
The cladding layer and the inner core layer are only for the different requirements in the material application. The surface material mainly solves the problem of the rigidity of the material and the anti-ultraviolet aging. The inner core layer material mainly solves the problems of the toughness of the material heat and sound insulation. The product substrate is a rigid HDPE + biomass fiber, all additives are environmentally friendly, toner, antioxidants and anti-UV agents. During the material modification process, the cost of the surface coating material will be higher.
In order to cope with the harsh outdoor environment, the co-extruded plastic wood material must have a variety of different characteristics: the surface is hard, wear-resistant, UV-resistant, and aging-resistant. At the same time, it must be tough enough, not easily broken, strong holding force, not brittle, soundproofing ect, remote areas, high-rise buildings or water structures also need to be lightened to reduce the handling intensity and load of the building itself.
Co-extrusion plastic wood technology uses two different characteristics of the material to blend together perfectly, and can make expensive modifiers only add in local saturation and control the cost within the market acceptance.
Other News