Colorful Life With Wood Plastic Flower Box
Monday, March 19, 2018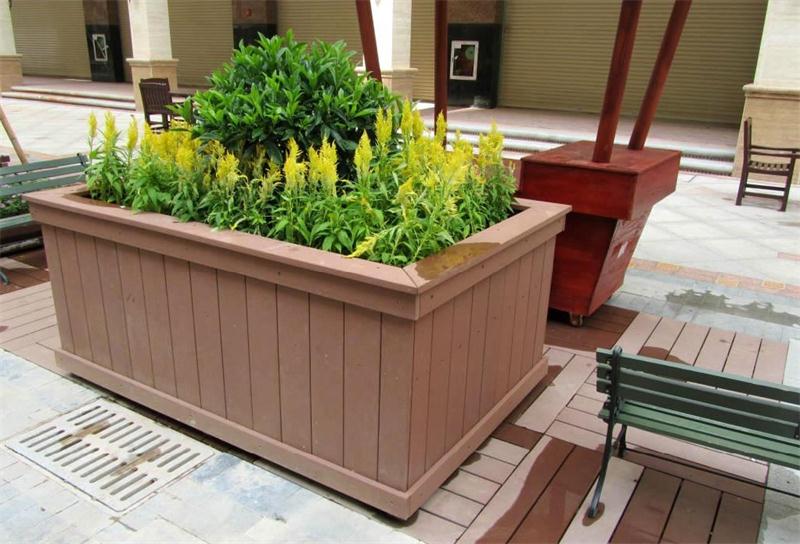 Where we use wood plastic flower box
Wood plastic flower boxes are now widely used in any places. Compared with traditional flower boxes, wood plastic flower boxes are resistant to moisture, mildew and has long service life. The flower market and roads should be the place where flower boxes are the most used. The traditional flower boxes can't be used for a few years and they must be replaced again. On the one hand, they are troublesome. On the other hand, they have to spend a lot of money. Traditional flower boxes are relatively cheap in terms of wood and stainless steel, but they are not moisture, rot, stainless steel will not rust, but the price is more expensive, so now everyone will use wood plastic flower box Instead of a traditional flower box.
How about wood plastic flower box
Wood plastic is a composite material. Its main material consists of PE powder, wood powder and bamboo powder. After adding auxiliary agents and then high-speed mixing, it is granulated. Then the wood plastic materials are extruded using an extruder to form wood. The wood plastic flower boxes can be customized according to their own preferences, to customize the color and shape and can also pollution-proof and pollution-free. In the other hand, the wood plastic flower boxes is also anti-fire and used more for parks and villas outdoor platform construction.
Why we want wood plastic flower box
There are many wood plastic products in nowadays' society, the living conditions are getting better and better. Conditional families can create their own small gardens and use wood plastic flower boxes so that your small garden will not affect the entire small garden because of the decay or rust of flower boxes and lost its natural beauty.
Other News