Difference Between Wood Plastic Floor And Ordinary Floor
Friday, March 16, 2018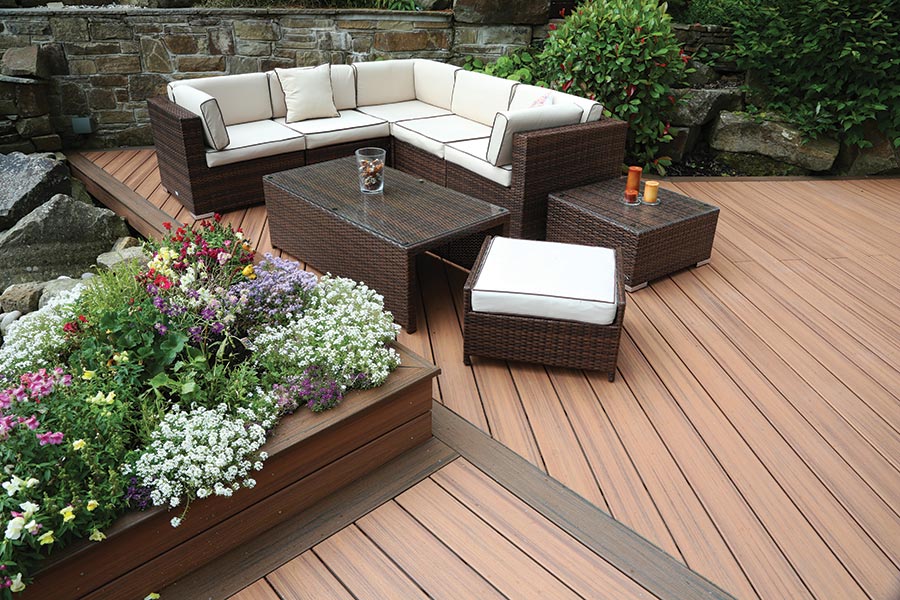 Shanghai Seven Trust Industry Co. Ltd. is specializing in the production and installation of Wood plastic floor. Its full range, low prices, stable product quality, texture clear, glossy, anti-corrosion, safety and environmental protection.
The Wood plastic floor and ordinary floor's difference:
1.Wood plastic floor is the lowest loss
Wood plastic composite is according to customer needs to produce the length of the material which suits the customers' demand.
2.Wood plastic floor is the same case you can win less
Playing an example, the general outdoor flooring pavement chooses Wood plastic floor, it has the thickness of about 45MM timber. For the wood, it is only 25MM thickness of the material, the strength of more than 45MM of preservative wood. In other words, if it uses 1 cubic meter of wood, it will only take about 0.5 cubic meters.
3.Wood has a lot of hollow specifications and save a lot of material.
We all know that aluminum doors and windows can be popularized so quickly, because it is hollow profiles, if it is solid, the price is incredible. Wood Plastic floor has parts of the savings, although not as high as aluminum, but also more objective. We all know that hollow can not only reduce weight, increase strength. Wood plastic can be hollow, but wood is impossible.
4.Wood plastic surface is not required to do paint processing.
General wood needs to do the surface paint or water-based paint treatment. In other words, wood plastic construction is convenient and cheap
5.Wood plastic products can be maintenance-free. Wood in 1 year generally need to do maintenance or brushing paint. In the long run, wood plastic's maintenance costs far below the wood products.
6.Wood plastic floor's life generally can reach 3-4 times than the ordinary floor. Foreign data shows that wood plastic can be used for 10-50 years.
Other News