Different Pergola Materials
Friday, March 30, 2018

There are many pergola in the market for outdoor use. The materials are also different. different pergola have different characteristics. Now introduce different pergola materials type.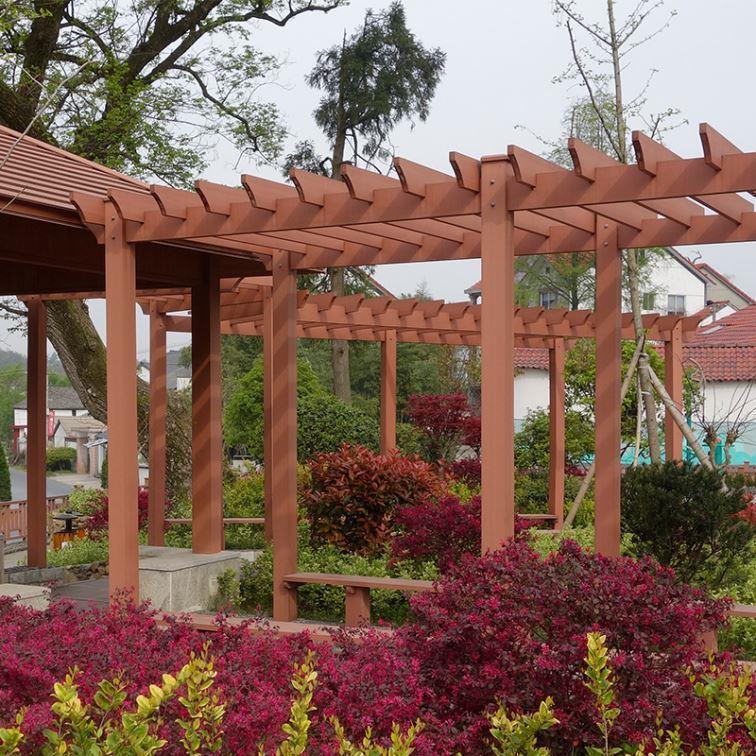 Different Pergola Materials Characteristics
The wooden pergola have wood appearance,they are better than those made of other profiles.However, traditional wooden pergola has a fatal flaw in outdoor use. It is through the sun and rain, insects, it is easy to rot and crack.
Stone Pergola
The pergola made of stone fundamentally solves the problem of wooden pergola, and will not rot, nor be afraid of insects, but also strong, but it is not particularly beautiful for the outside, after a long time, moss will grow on the surface, not easy to clean.
Metal Pergola
The metal pergola surpasses the stone-style pergola, in terms of appearance and post-processing, but metals are easily exposed to outdoors temperature changes, making the pergola itself too cold or too hot, not convenience to passers-by resting under the pergola.
Nowadays, there is a new type of material used to make a pergola called plastic wood. It is a new type of profile made of wood flour and plastic plus 5% Chemical additives, The appearance of the wood and plastic pergola have natural wood appearance. However, it not only waterproof and anticorrosive, but also anti-moth-eaten, is a very good material for outdoor construction, In the future development trend occupies a greater competitive advantage.
At present, the wood plastic pergola is main product application in outdoor compare with different pergola materials. Because of its environmental performance, durability, weather resistance and other advantages, it has become the most popular product. Shanghai Seven Trust Co., Ltd. is a manufacturer of wood plastic pergola. If you want to know the information and prices of pergola, please contact us directly.
Other News