Doubt Wood Plastic DIY Floor Lock
Tuesday, April 3, 2018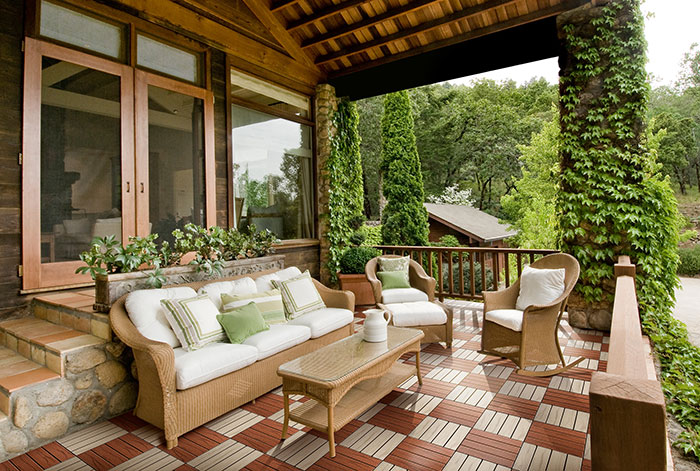 How about the wood plastic DIY floor today
The rise of the wood plastic DIY floor has enabled the lock-in technology derived from the wisdom of ancient Chinese architecture to flourish. It has also allowed the Chinese to once again face our country's floor by the embarrassing situation. This technology, which has played a key role in the rise of a new category of industries in the midst of the prosperity and desolateness of the millennium, is how to pull out the green floor of Chinese flooring in the global market?
What's wood plastic DIY floor lock
What is floor lock technology? Simply put, it is through the fall of the floorboards that they are connected to each other in an interlocking manner, so that the floorboards are assembled into an overall structural form. The latch technology achieves "self-connection" without any external accessories and is currently the most advanced floor structure. With the rise of wood plastic DIY floor, the industry has gradually realized that: the wood plastic DIY floor lock can do without the keel and nailing, laying directly on the floor to ensure a good thermal conductivity of the floor. At the same time, the lock can greatly enhance the stability of the floor.
Why we need wood plastic DIY floor lock
As a result, the industry gradually turned its attention to the wood plastic DIY floor locks, put into technology research and development, gradually introduced the lock technology for wood plastic DIY floor, and in recent years ushered in a big explosion, ending the blank history of solid wood floor lock technology. At present, the industry's "double lock" technology, locking technology, anti-locking technology, sinking positioning locks, and specially designed floor locks are all contributing to the stability, resistance to heat and anti-deformation of wood plastic DIY floor in any aspects.
Other News