Environmentally Friendly Wood Plastic Materials
Friday, April 13, 2018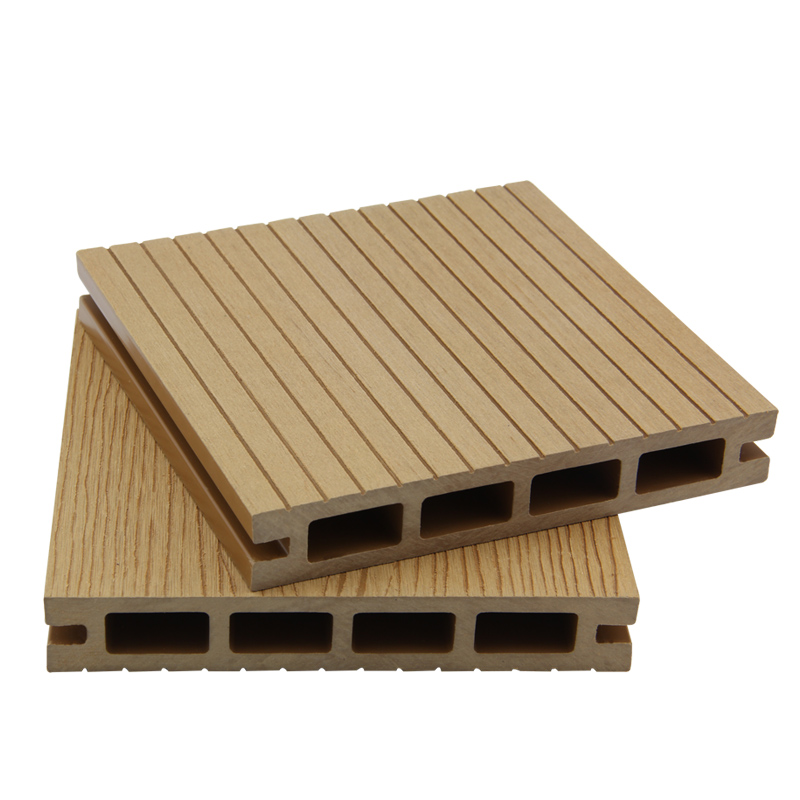 Wide Application Of Environmentally Friendly Wood Plastic Materials
Environmental friendly wood plastic materials, but in the use of performance, is better than wood products, it waterproof, moisture, pest control, termite resistance, high environmental protection, no pollution, can be recycled and other advantages. Its main purpose is to replace the application of wood or plastic in various fields, of which the most widely used is in construction products, such as outdoor wood plastic flooring, sun room, pier guardrail, in the decorative materials used for flooring, wall panel. In urban construction and environmental planning, it applies to parks, communities, streets, roads, bridges, fences, wooden plank roads, etc. It can also be used in the automotive industry, such as interior decoration materials, seats, etc., and can be used for pallets, crates and other packaging products. in addition, wood plastic materials are widely used in packaging and transportation industries, furniture industry, sports equipment and other fields.
The environmentally friendly wood plastic materials are suitable for large-scale outdoor installation and use. They are waterproof and moisture-proof, and are not easily cracked and rot. On the other hand, wood is susceptible to cracking and rot in the outdoors, the service life is short, which may easily cause safety problems.
Correct Maintenance Of Environmentally Friendly Wood Plastic Materials
As we all know the material of wood plastic has many advantages and has good properties, but also pay attention to maintenance methods.
To carry out maintenance regularly, if dirt and dust are stored too much, it will seep inside and it will be very hard to clean, whether on the surface or in the slot, it will be very difficult to clear them for a long time, you can regular use water to remove the dust, When cleaning, you can try it on a small piece first. If there is no problem, then wash it in a large area so that it will not damage the product. if the maintenance method is wrong, it can easily lead to discoloration, which will affect the appearance and quality. after the wood is covered, it can be cleaned with soapy water etc., so that a lot of dust and some dirt can be eliminated.
Other News