Exterior Wood Plastic Wall Panel
Monday, April 16, 2018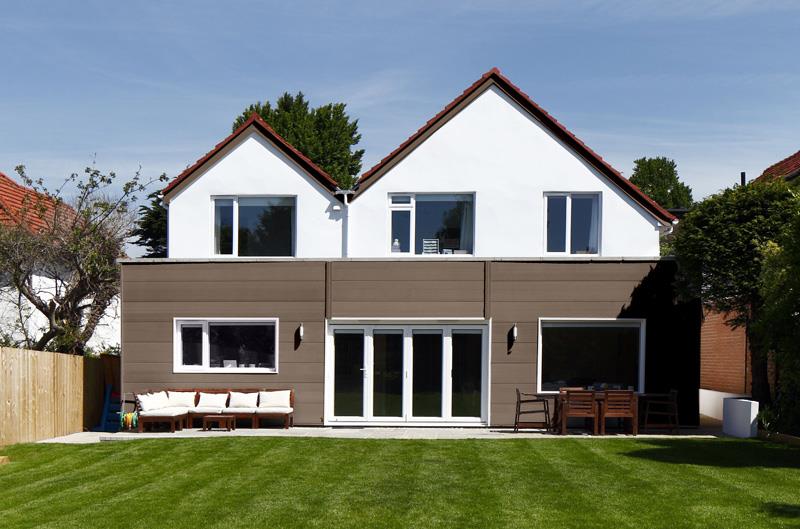 Because of its own advantages, wood plastic materials have been widely used in recent years. The following will introduce the production of exterior wood plastic wall panel:
First of all, in general, setting and cooling are needed at the same time in production, sheets are extruded and sometimes extruded through a pair of rollers. then, after the wood plastic wall panel is extruded in the extruder die, it should be immediately cooled and shaped to prevent the profile from deforming, sagging or twisting due to its own gravity, again, if it is for wood plastic products with a relatively large ecological wood content ,thin or thickness can be used air-cooling; for ecological wood products with low wood fiber content or relatively large thickness, it is best to use cold water.
The energy-saving effect of exterior wood plastic wall panels is outstanding, even in the cold winter can bring you warm, with sound absorption, it can eliminate the noise between floors and create a quiet living environment. It is also stain resistant, clean and convenient, and keeps a clean living environment. It can also effectively reduce the influence of temperature and humidity on the dimensional change. It is a stable material that will not cause deformation or expansion for a long time. another point is that the unique design style, various color, personalized spaces can create an low carbon living environment.
China best exterior wood plastic wall panels manufacturer produced all kinds of product (decking, fence,pergola ect), have waterproof and moisture proof effect, fundamentally solve wood products in wet and multi-water environments easy to rot and deform problems.
Other News