Future Floor Trends: Solid Wood Floor Or Wood Plastic Floor
Friday, March 30, 2018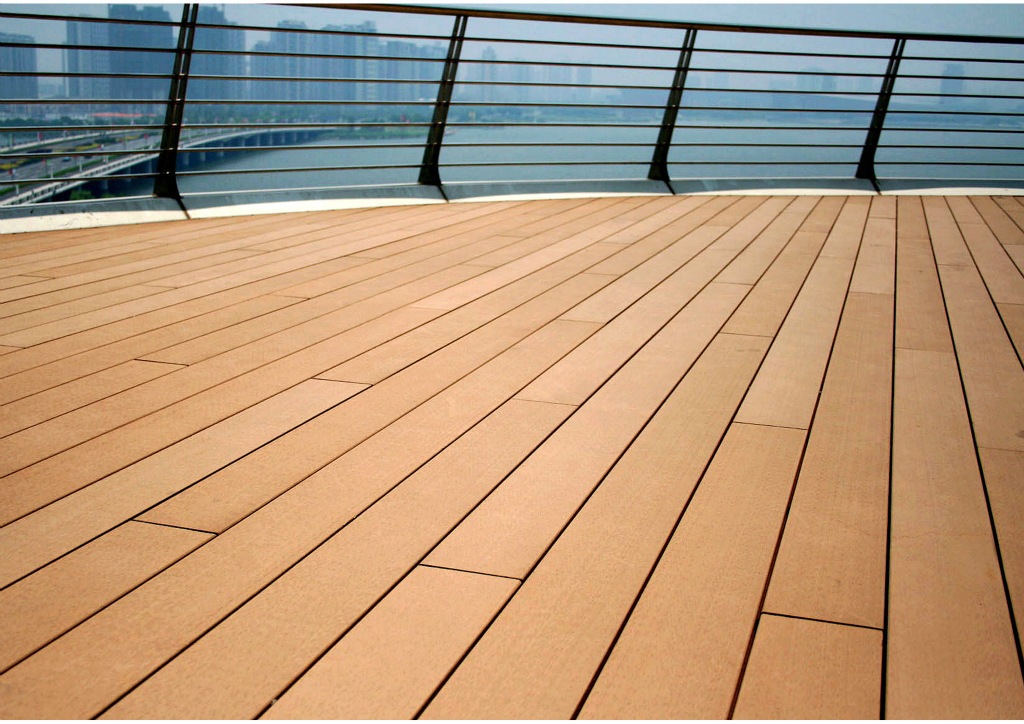 Why the wood plastic floor is more popular than solid wood floor
Laminated solid wood floor is more attractive to consumers because of its advantages of wear-resistance, aesthetics, environmental protection, anti-moisture, anti-flame, tamper-proof, easy installation, easy cleaning, economical and practical use; More advanced and diversified, more able to meet the needs of different markets. While maintaining the affinity of the solid wood floor, the wood plastic floor also has good functions such as moisture resistance, water resistance, acid and alkali resistance, fungi inhibition, antistatic property and insect resistance. Wood plastic floor is quietly becoming popular. It has conquered the hearts of many consumers with low-carbon, green, environmental protection, and recycling.The same like wood plastic floor is wood plastic wall panel,wood plastic fence,wood plastic boat decking and so on.You can choose you like in these various species.
Wood plastic floor will become a new trend of floor industry
The wood plastic composite materials have emerged in recent years as a new type of eco-friendly building materials and they have just started in foreign countries. The raw materials used in wood plastic products can be used as substrate materials such as waste plastics and waste wood, agricultural and forestry stems, etc., without any additional harmful ingredients. Moreover, the wood plastic floor can be reused and it can be said that it is truly a new product with environmental protection, energy saving and resource recycling.
Why wood plastic floor develops well
With people's increasing emphasis on environmental resources, recycling-based economic development models centered on recycling of waste materials and comprehensive utilization of resources have become the trend of global economic development. Vigorously developing resource recycling technologies will have a profound impact on the development of the national economy and sustainable development of the environment. The use of waste plastics and wood fiber to produce one of the wood plastic products –wood plastic floor is a good project to meet this demand to engineering and designing decorations.
Other News