Green Wood Plastic Is Popular In Overseas Markets
Friday, March 30, 2018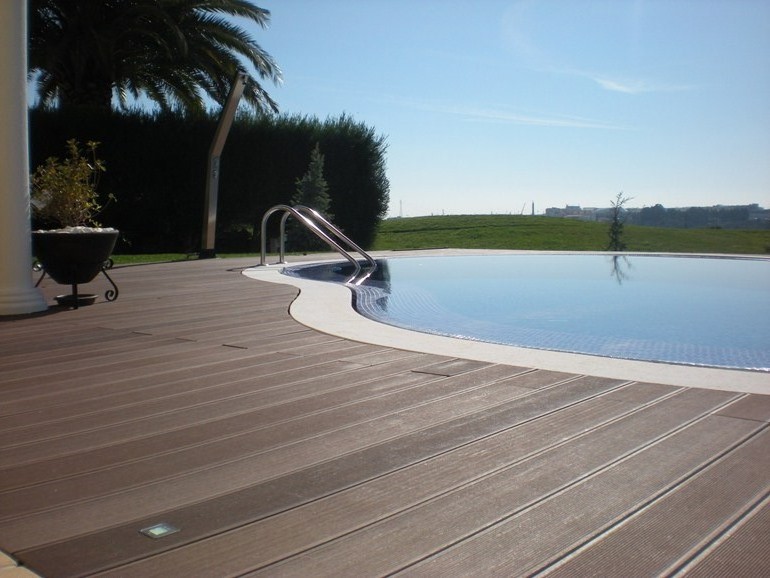 Why wood plastic materials are favored by overseas markets
After the plastic granules and the wood flour are mixed at a high temperature, the disposable extruding wood plastic material is continuously ejected from the mold. As the production line moves, the wood plastic material is cut into uniform lengths of sheet material. Waste gas waste water is not generated throughout the production process. It is an environmentally friendly wood plastic product with a circular economy development model.
How about the wood plastic product we use
From the perspective of market applications, wood plastic products incorporate additives that enhance anti-weather, such as UV absorbers and antioxidants. Therefore, wood plastic products are more resistant to moisture and solar radiation than ordinary wood. For example, the swimming pool surrounding board, wall decoration materials, scenic antique plank road and etc. The wood plastic products are replacing other products and are widely used. Therefore,it occurs the wood plastic decking,wood plastic pavilion,wood plastic bench and other wood plastic products to satisfy the consumer's need. It is reported that since its establishment in 2010, Shanghai Seven Trust Industry Co., Ltd. has obtained a number of national patents and passed many international certifications such as ISO9001, ASTM and ITC. At present, the company's wood plastic products are mainly exported to Europe, Asia and North America, and it is already the largest supplier of wood plastic building materials in Thailand, South Korea and Greece.
How to make wood plastic product in sustainable development
Although the overseas market is the main source of the company's customers, under the strong development of the rural tourism industry in our city, a large number of imitation wood shapes such as plank roads and fences are used by wood plastic materials which are diverse in shape and simple in texture, are integrated with nature and are generally praised by tourists. With the continued development of the tourism development market, domestic orders in the future will continue to rise.
Other News