How Is The Benefit Of Wood Plastic Floor In China
Monday, March 26, 2018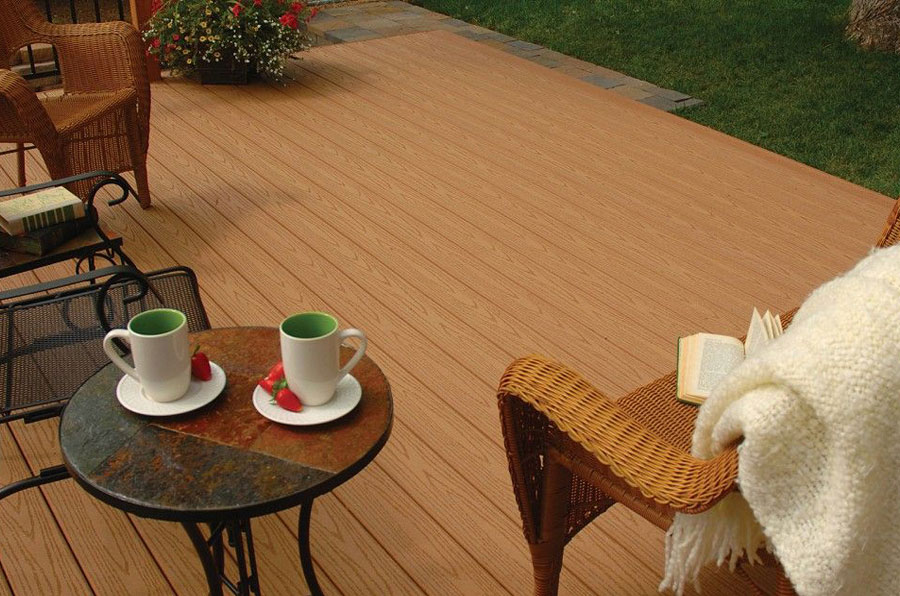 Wood plastic floor is a new type of environment-friendly wood plastic composite product. The wood phenol produced during the production of medium and high-density fiberboard is made of wood plastic composite material after adding recycled plastics through granulation equipment and then extrusion production group, by doing that, we make the final wood plastic floor. The main material of wood plastic floor is PE, wood flour or bamboo powder. After adding additives, high-speed mixing, granulation and then use extruder to extrude pellets, this type of wood plastic flooring can be used for gardens, villas, and other outdoor platforms.
1.Building template consumes a lot of steel and wastes resources
The annual production volume of wood plastic floor in China is 39.7 million square meters, which translates to the equivalent of 27 Beijing Bird Nest steel products, so we need the eco-friendly wood plastic floor to keep the green environment.
2.The social benefits of wood plastic floor
In the form of actively responding to climate change and vigorously promoting energy conservation and emission reduction in our country. At present, the market demand for building formwork is more than 200 billion yuan. In the next 3 to 5 years, the wood plastic floors will occupy 30%-50% of the market share. When WPC composites are used as building templates, they can greatly increase construction efficiency and shorten construction time. Compared with the traditional templates, the wood plastic floor can save about 30% of the total cost, the auxiliary cost can be reduced by 40% and the construction cost can be reduced by nearly 5%.
Other News