Outdoor Plastic Wood Material
Tuesday, March 27, 2018

In recent years, in many outdoor recreation center, there have been a lot of decorative buildings like plastics and have wood grain. In fact, this is a new type of environmental protection material: Plastic Wood.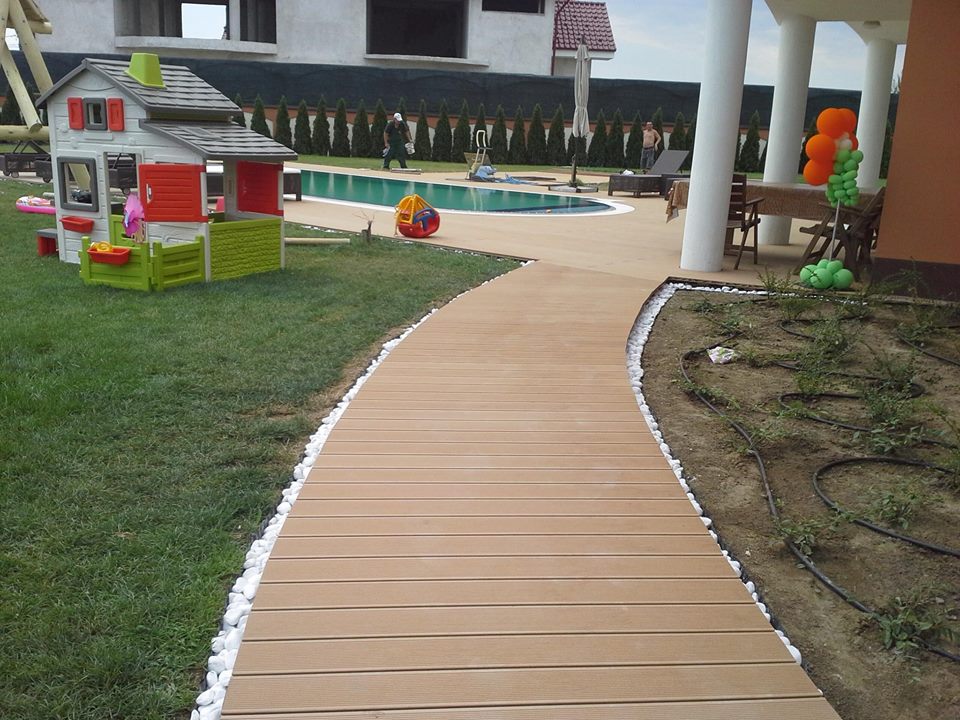 Plastic wood material has gradually entered our field of vision. It replaces the processed antiseptic timber and is more environmentally friendly. It has the advantages of wood and plastic, can meet environmental standards, waterproof and moisture proof. It can adapt well to various outdoor environments and is easy to install, low maintenance, but also to be able to carry out one hundred percent recycling and reuse, reached the approval of many designers and customers, become the first choice for garden landscape or exterior decoration.
Outdoor plastic wood material has become a substitute for wood products such as preservatives wood. It has a good wood texture and color. It is even more prominent in the decoration effect. For example, many swimming pools were surrounded by cement, marble and ceramic tiles. these floors water-resistant but easy slippery.
The performance of the outdoor plastic wood material has overcome the shortcomings of the floor, get full advantages of wood plastic composite, is the best choice of outdoor material. Wood plastic materials will become a mainstream in the next few years.
Other News