Outdoor Wood Plastic Pavilion Technical Innovation
Monday, March 26, 2018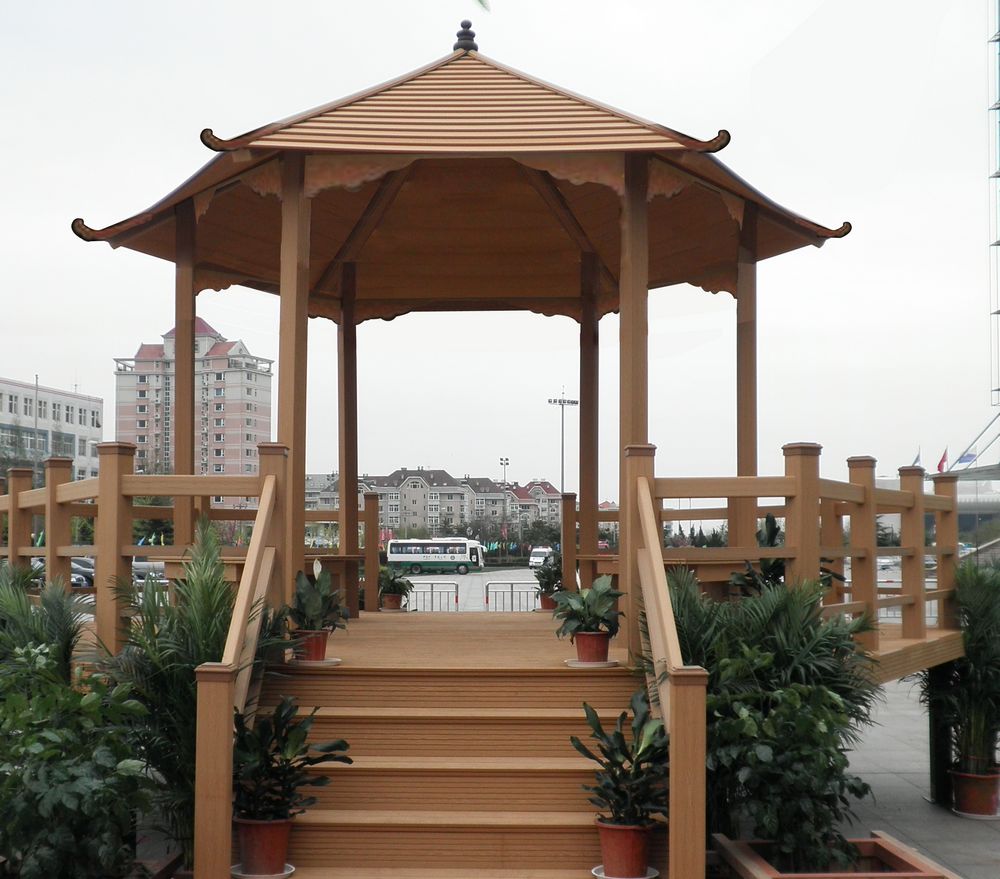 How about wood plastic pavilion
The quality of outdoor wood plastic pavilions often depends on the materials used and the processing technology. Due to the differences in the properties of various materials and limitations, outdoor wood pavilions constructed of different materials also have their own advantages and disadvantages. The technical innovation of the outdoor wood plastic pavilion must begin with selecting the materials you want to use. The quality of the wood plastic pavilion with better merits can be effectively improved.
Why we want wood plastic pavilion than others
The traditional materials for outdoor pavilions in China can be divided into wooden pavilions, thatched pavilions and cement kiosks. The wooden pavilion has a wooden frame with glazed tiles, and the side edges are painted with their own wood carvings. However, because the wood is prone to rot in the outdoors for a long time and the service life is not long. Thatched pavilions uses wood for processing and thinks thatched grass or bark will bring natural taste. Mostly appear in the wild mountains. Cement kiosks are mostly constructed of steel framed cement and are covered with glazed tiles or wood. The shape is relatively simple due to process limitations.
Where we need wood plastic pavilion
Our company of outdoor furniture mainly produces modern wood plastic pavilions. The classical Chinese pavilions have been continuously improved. Modern materials and techniques have been incorporated into the production of pavilions. The outdoor wood plastic pavilions produced have beautiful features, convenient transportation, simple installation and durability. Especially suitable for modern urban gardens, communities, squares and some scenic spots. The main material we use to make the pavilion is wood plastic. The use of these materials completely eliminates the demerits of traditional materials. All surfaces of the wood plastic pavilions are sprayed with eco-friendly wood plastic powder and the protective effect which is as bright and durable as the car paint surface.
Other News