Plastic Wood Flooring
Friday, March 23, 2018

Common wood flooring, such as solid wood flooring, engineered wood flooring, and laminate flooring, are not suitable for outdoor use. On the basis of the traditional wooden floor the improved — plastic wood flooring, outdoor anti-corrosion wood floor is very good outdoor products. it withstands the "wind and sun", so outdoor wood flooring must be able to withstand the different weather, and strong temperature changes, then what type of outdoor flooring can be used outdoors?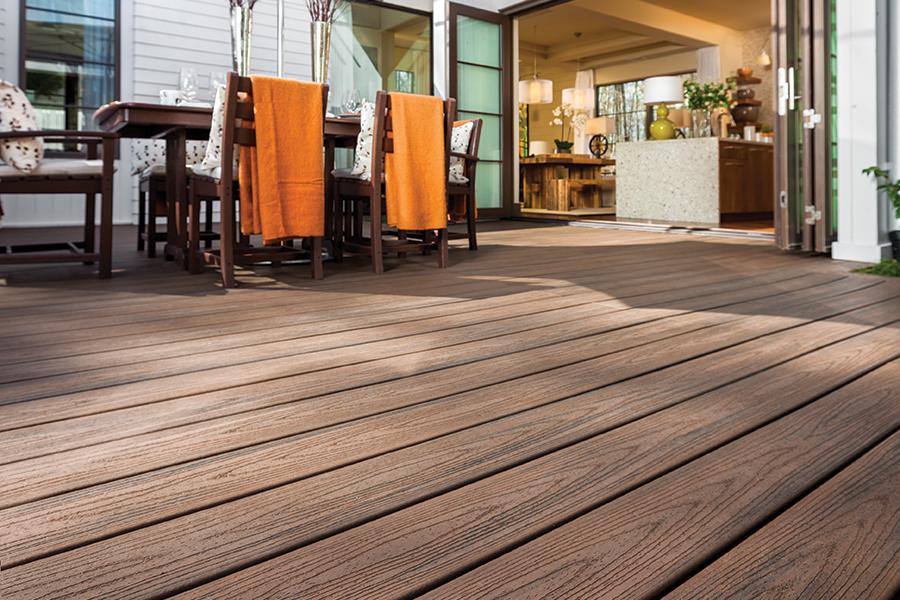 According to professional designers of outdoor floor production companies, outdoor flooring must meet the following basic technical conditions before, they can be put into use.
1, Strong Stability:
Ordinary wooden flooring have strong water absorption. After being washed by rain and snow in the outdoors, it will be easily deformed. In order to use the outdoor floor in such an environment, it needs to be improved on the basis of ordinary wooden floors, such as plastic wood flooring.
2, Strong Decay Resistance:
Ordinary wood flooring is prone to breeding of fungi and termites. The corrosion rate of wood is faster. If ordinary wood floors are used as outdoor flooring, it easy corrosion, but plastic wood overcome this shortcoming so it ideal material replce wood.
3, Strong Pressure Resistance:
There are many people walking outdoors and need to have strong enough. The plastic wood flooring can meet these requirements.
Other News