Recycle Plastic Wood Flooring
Wednesday, March 21, 2018

Now our forest resources are becoming less and less. Many people also use other materials to replace wood. Plastic wood flooring is a very good material, and it can be very effective in a large number of alternative wood to alleviate the lack of forest resources and wood supply conflicts. The emergence of plastic wood also brings certain effective results for environmental protection. Because plastic wood has the properties of wood, and there are also advantages of plastics. It is a good solution to the problem of the use of some plastics or some waste wood. Moreover, plastic wood is recycled and renewable, because the main raw material is planted fibers and plastics, and this kind of raw materials will produce a lot of life.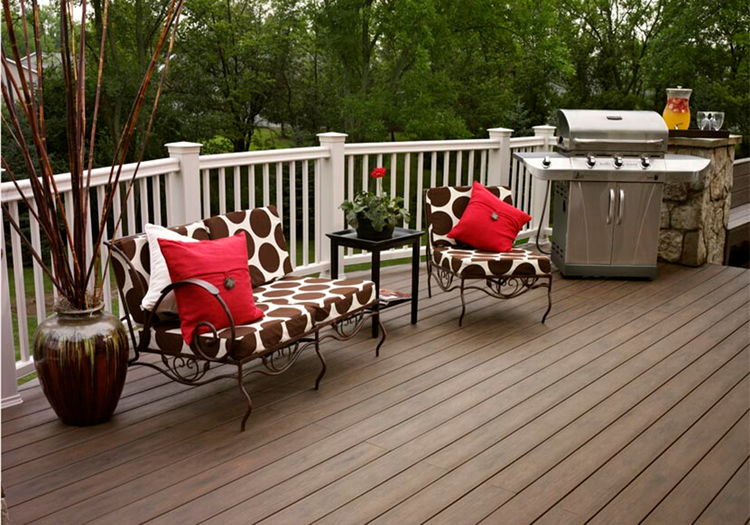 Recycle plastic wood flooring is a new type of composite material, its performance is very superior, its service life is longer than natural wood and other materials, so it has been widely used,it eco friendly and low carbon, don't cause pollution, can be recycled 100%.
Therefore, plastic wood flooring are low-maintenance and do not need to be maintained like wooden flooring, different kinds of stains are cleaned differently. If they are dust and dirt, they are used. Brush the bristles with warm soapy water to clear it. If it is mild, wash it with bleach or wipe it with bleach. If the chalk is stained with white chalk, other colors cannot be cleaned. You can use bleach or rinse with hot soapy water.
At last, recycle plastic wood flooring have export more than 100 countries, more information about product model and size, pls contact us directly.
Other News