Recycle Use Wood Plastic Materials
Sunday, April 8, 2018

The tactile and visual effects of wooden products have always been favored by consumers, therefore, a large amount of wood will be cut to make a variety of products. For example: floor, interior furniture, etc. due to excessive logging, rich timber resources are now rapidly degrading globally. on the other hand, judging from the current use of wood,most of the wood is converted directly into waste after being used once, can be recycled use wood plastic materials have begun to receive widespread attention.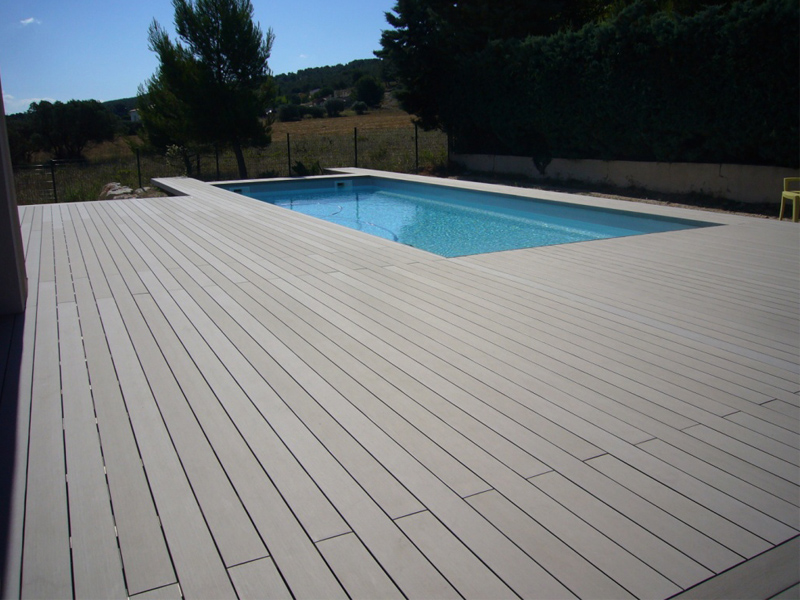 Wood plastic materials look very similar to the appearance of wood are one of the typical materials that can be recycled into wood. The raw material of wood-plastic materials is plastic and wood flour. The processing technology is environmentally friendly, the wood-plastic material contains plastic, so it has a good elastic modulus. In addition, since the contained wood fibers are sufficiently mixed with the plastic, they have physical and mechanical properties such as compression resistance and bending resistance comparable to hardwoods, and their durability is significantly better than that of common wood materials. The surface hardness is usually 2-5 times that of wood.
Recycle use wood plastic materials solve the problem of wood becoming waste wood after being used once. after wood plastic used, they can be recycled and remanufactured into new products. Repeated processing is meeting people's desire to recycle wood.
Now Seven Trust wood plastic materials can be applied to wall board, flooring, fence, pavilions, leisure benches, flower box and other product, if u have any requirement of wood plastic composite, pls let us know.
Other News