Recycled Plastic Industry Starts "Blue Sky 2018" Plan
Wednesday, April 11, 2018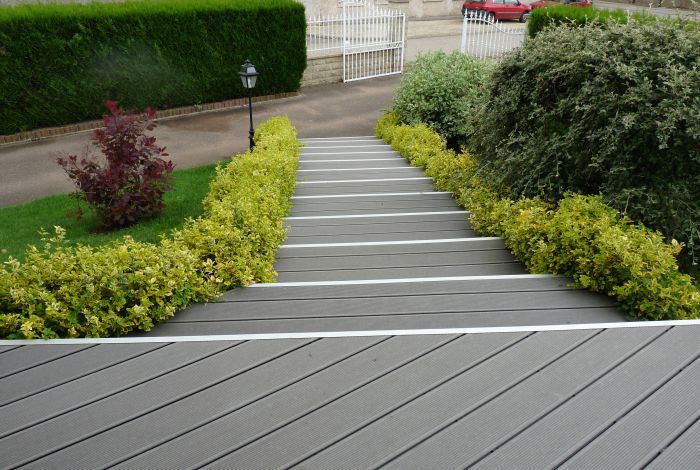 The situation of recycled plastic industry
The government work report pointed out that in the past 2017, the people and the natural resources had been harmoniously developed, and efforts had been made to control environmental pollution, and the ecological civilization construction had achieved remarkable results. Establishing green mountains is the concept of the eco-friendly living environment with unprecedented determination and efforts to strengthen ecological and environmental protection. Heavy air pollution was rectified, and the average concentration of fine particulate matter in key areas fell by more than 30%.So the recycled plastic industry decided to use wood plastic products to reduce the plastic and wood waste,such like wood plastic floor,wood plastic bench,wood plastic fence and so on in many conditions.
How to deal with wasting wood and plastic
In March and December of this year, the special operation launched by the National Customs Organization to crack down on "foreign garbage" smuggling "blue sky 2018" has already started. It will highlight the crackdown on smuggling of waste prohibited by smuggled countries. According to reports, the General Administration of Customs deployed the operation to focus on cracking down on the use of false reportable product names, folders and etc.
Why we take the "Blue Sky 2018″plan
The "Blue Sky 2018" action is a measure to respond to the two sessions and is also an important implementation plan for the benefit of the country and the people. As of February 27, the National Customs Office has seized 69 cases of smuggled waste crimes this year and verified more than 50,000 tons of waste involved. Overall, this year, more foreign waste smuggling will be investigated. In the next three years, the recycled plastics industry will be a period of rapid transition and we look forward to a more standardized future for recycled plastic.
Other News