Step On Wood Plastic Floor To Feel The Morning Sun
Wednesday, April 4, 2018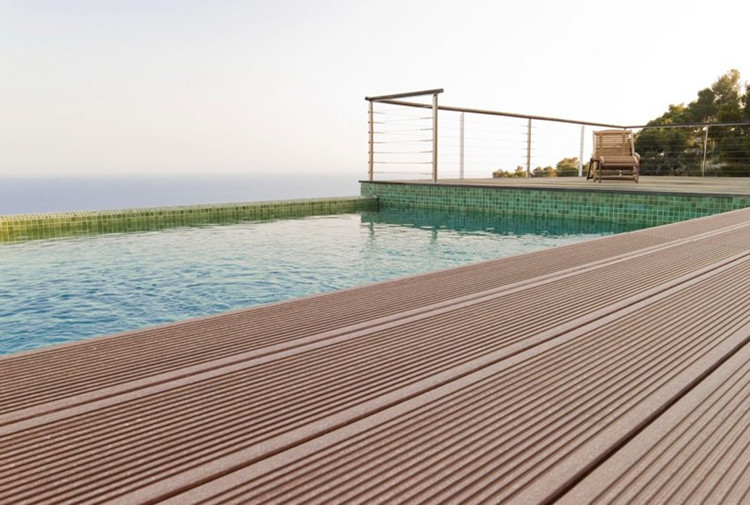 Wood plastic floor is waterproof and anti-corrosion but also environmental protection, so many consumers love it. Now that wood plastic floor has entered the home outdoors, the wood plastic floor market is gradually expanding. This shows that the flexible use of wood plastic floor is loved by everyone.
Wood plastic floor maintenance:
1.Everyone needs to pay attention when walking on the wood plastic floor. The owner tries to wear cloth slippers and bare feet are best.
2.It is a good idea to put soft bottom protective pads on the furniture feet placed at home so as not to scratch the wear layer of the wood plastic floor. In addition, when cleaning, be careful not to let sandpaper, sanders, or metal tools harder to clean the wood plastic floor.
3.When the wood plastic floor is cleaned, wipe it with a rag directly to wash the rice water, and evenly spray the rice water on the wooden floor. Then wait 5 to 10 minutes and wipe it with a dry rag. The floor will be a lot cleaner.
4.Dealing with some special stains, such as paint, ink and etc. The wood plastic floor can be used directly to the special cleaning oil to clean wipe.
Other News