Swimming Pool Wood Plastic Flooring
Wednesday, March 28, 2018

There are various flooring materials for swimming pools on the market. Nowadays, more and more people begin to use wood plastic flooring for swimming pool. Compared with traditional wooden flooring and ceramic tiles, what are the advantages of choosing wood plastic flooring?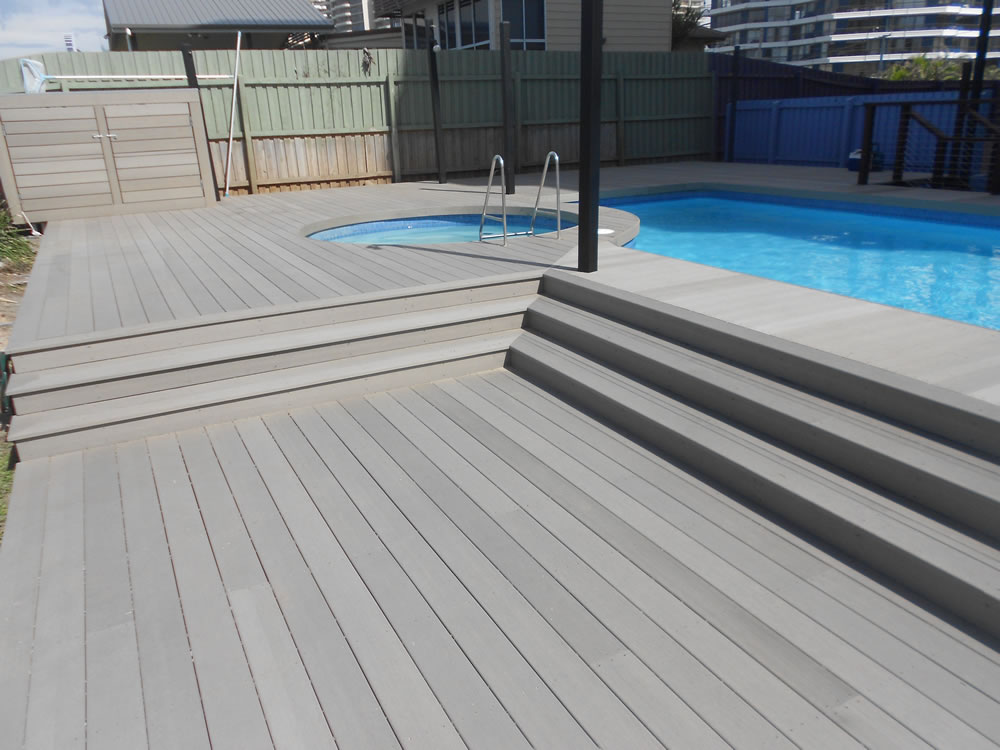 Select Swimming Pool Wood Plastic Flooring Advantages
1. Good social and economic performance can effectively alleviate the shortage of resources, such as timber;
2. The raw materials used in the production of wood plastic flooring for pools are recycled waste plastics, wood sawdust and other residues, and their products are inexpensive;
3, high strength, good durability, long service life, with the physical and mechanical properties of hardwood, such as impact resistance;
4, the swimming pool wood plastic flooring with thermoplastic processing, easy to make different thickness and size;
5, wood plastic flooring dimensional stability, smooth surface, will not have cracks, warping and fading;
6,Adjustable, by adding different additives, thermoplastic resin can occur polymerization, curing, modification, foaming and other changes, thus changing the wood plastic materials density , strength, flame-retardant properties;
7, not afraid of insects, flooring corrosion and aging resistance, lowest water absorption, will not be deformed;
8, repetitive processing performance, can be sawed, available nails and easy to install;
9, can be reused and recycled to reduce costs and protect the environment.
Other News