The Highlights Of Wood Plastic Wall Panel
Wednesday, March 28, 2018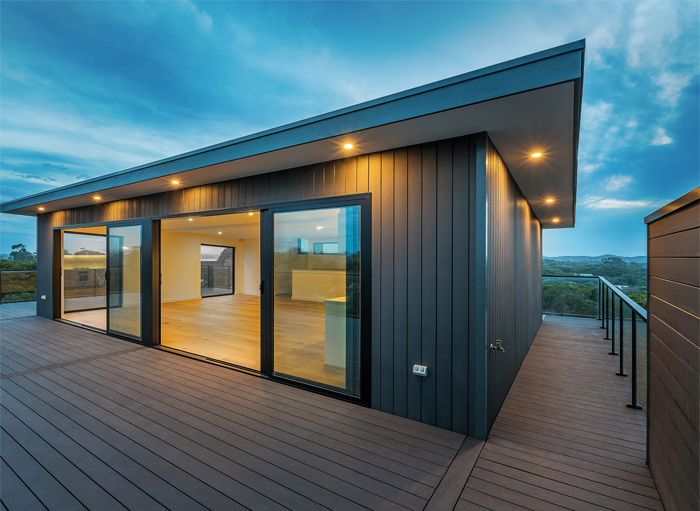 The production of wood plastic wall panels will not cause pollution to the environment and can also be recycled. It is a new type of environment-friendly building material recommended by the country. Compared with traditional ceramic tile, paint, concrete, and other exterior walls, wood plastic exterior wallboard has the greatest advantage in its natural appearance and ability to resist bad weather.
The following are merits of several wood plastic wall panels:
1.The appearance of natural coordination
The wood plastic wall panels are featured excellent raw materials and adopted double-layer co-extrusion process. The product has strong woody texture and vivid wood texture. At the same time, it offers a variety of colors and specifications to choose from. It is suitable for different walls and gives people a beautiful visual enjoyment.
2.No deformation, anti-aging, maintenance-free
The wood plastic wall panel has anti-radiation and anti-aging properties in the outdoor environment, it is also not afraid of bad weather performance. The profile is natural in color and no need to add extra color. It also eliminates the troubles of late painting and maintenance.
3.Can be combined with insulation board perfect combination of more energy-efficient
The thermal insulation performance of wood plastic wall panels is 16 times that of concrete, 400 times that of steel, and 3,000 times that of aluminum. Compared with traditional building materials, it has more outstanding electrical insulation and fire insulation effect.
4.A wide range of applications in high overall efficiency
Whether it is a villa, wooden hut or an old wall rectification, the wood plastic wall panels can be easily driven, suitable for different styles of building materials and wall decorations. They are virtually unaffected by weather, greatly shortening the construction period, lowering installation costs and increasing economic efficiency.
Other News