The Knowledge Of Courtyard Decoration
Monday, April 9, 2018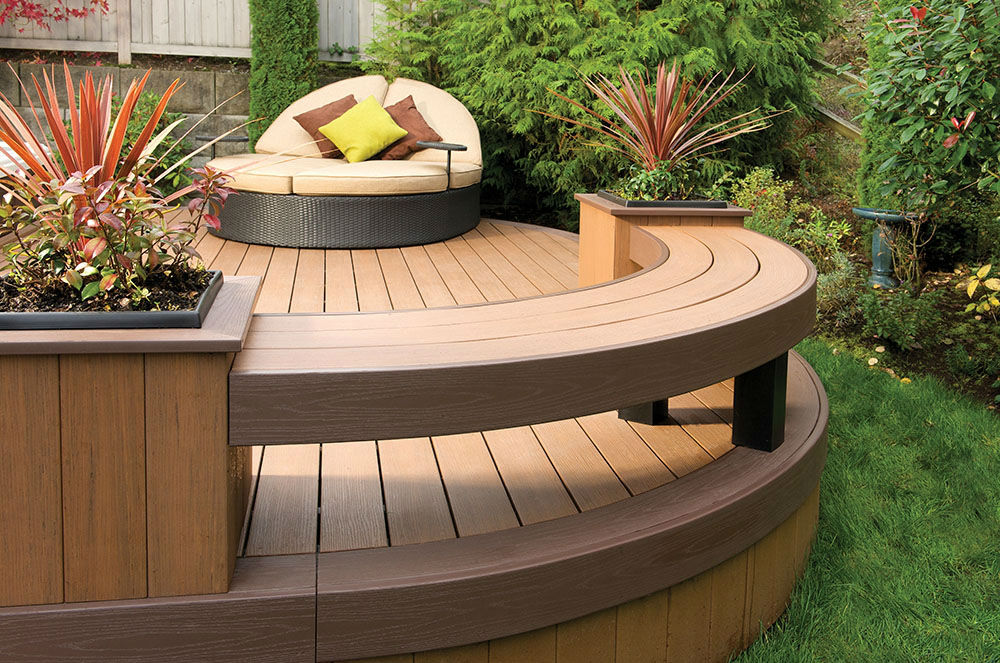 Why we want wood plastic products to decorate
The low thermal conductivity of wood makes it feel warm and comfortable, but wood also has its inherent defects, such as warping, deformation, cracking, paint and fading and so on problems. The key to reducing or avoiding these problems lies in material selection, processing and maintenance. If making wood plastic garden ornaments try to use wood plastic, allows sufficient time for wood drying or paint and antiseptic treatment; In the course of use, the maintenance of wood plastic products should be strengthened. Before the rainy season or the winter season, use paint and other protective agents for maintenance.
How to decorate the garden
Wood plastic products are widely used in gardens, such as wood plastic pavilion, wood plastic flower box, wood plastic decking, wood plastic fence, the wood plastic wall panel and so on. These elements are indispensable in any style of courtyard. Put wood plastic benches in the garden, put a good tea on the wooden table, three or five friends, talk about the tea and don't care; play chess in the wood plastic pavilion, admire flowers under the pergola and listen to the songs on the swing. The courtyard makes people forget the bustling noises and quietly listen to the beauty of nature.
Landscape design with wood plastic products
Whether it is a classical garden landscape or a modern garden landscape, you can see a variety of colorful wood plastic pavilions. Or stand on top of a hill; or attach to a building; or float by the pool. With exquisite beauty, rich and diverse image and other buildings in the landscape which constitutes a vivid picture.
Other News