The Outdoor Use Of Wood Plastic Fences
Thursday, April 12, 2018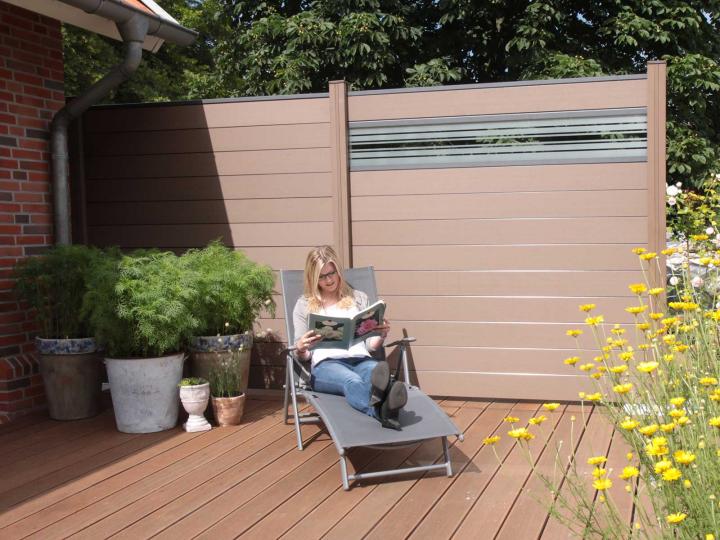 How about the wood plastic fence for outdoor
Generally, installing outdoor fences require waterproofing and weather ability, so as to maintain stability. Nowadays, many scenic spots and municipal works will pay attention to the installation effect of railings. In recent years, there are many wooden wood preservative railings. The material of the product is easily affected by the environment, and the weather ability is general. So generally cannot be used for a long time. In order to make up for the shortcomings of these materials, after the appearance of wood plastic products in Beijing Olympic Games in 2008, this type of wood plastic fence has many advantages. The material can play a role of waterproof and damp proof after installation, effectively avoiding the decay of traditional materials.
How we use wood plastic fence
In the installation of wood plastic fence, it is generally used for decorative purposes, so designers should be based on the characteristics of the site's environment, the plastic material processing and design, so that after the installation of wood plastic balusters can achieve the desired effect, for people create a better environment atmosphere. In order to facilitate the user's installation and application, the wood plastic material can be processed at will, usually the material can be sawed, or the wood plastic fence can be made into different shapes to meet the actual installation requirements.
The feature of wood plastic fence
The most outstanding feature of the wood plastic fence is that the wood plastic fence after installation in the compound installation specification doesn't require maintenance, and its service life is more than fifteen years. The quality of the wood plastic fence is very passable if no one thinks it is destroyed. Almost no maintenance costs are incurred.
Other News