The Use Of Wood Plastic Fence In The Farm
Monday, March 26, 2018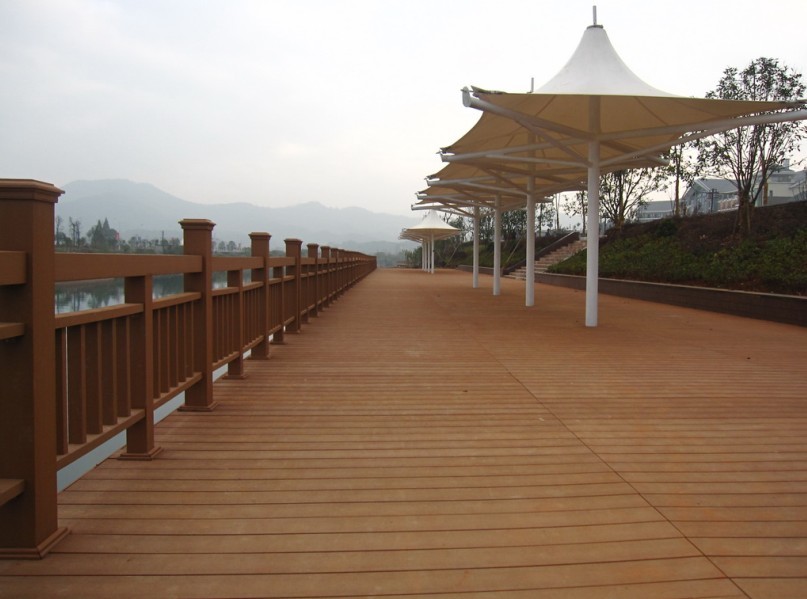 How about wood plastic fence
In recent years, the development of eco-agriculture in China is in full swing and the scale of eco-agriculture has been expanded. From the viewpoint of energy conservation and environmental protection, the current wood plastic fences are the most relevant building materials for agricultural development. Eco-agriculture is generally based on the concept of nature and ecology, attracting people living under the pressure of the city to view, travel and relax in the agricultural industrial park. In order to be able to more closely match the surrounding construction styles, the farmstead will generally build some garden landscape lights. The wood plastic fence and wood plastic floor are continuously applied in agricultural engineering due to their affinity, environmental protection and energy saving.
Why we require wood plastic fence
Traditional wood products we all know are more easily deformed, rot, discoloration, cracking and other issues. Whether it is the cost of input or post-maintenance and maintenance costs are relatively high, if there is a problem later repair will also affect the farm business. The wood plastic fence and wood plastic floor are made of wood plastic materials which are composite materials of wood and fibers have the merits of both wood and plastic fibers. The service life is long, and it is not easy to change color, and the colors are also bright and colorful. In order to meet the different needs of different long-term farms, the wood plastic fence will certainly receive the consumer's affirmation and the farm's favorite.
We use wood plastic fence in which situation
Now we can see that many farms and agricultural parks have used a lot of wood plastic flower boxed, wood plastic fences and etc. So that the flowers and plants in the ecological park can be well integrated with the wood plastic products and have a very good fire protection, moisture protection and waterproof performance. These are the reasons why we use wood plastic fences and wood plastic floor in outdoor landscapes and gardens has continued to prevail.
Other News