Waterproof Wood Plastic Board
Wednesday, March 28, 2018

Waterproof wood plastic board, a new type of environmentally-friendly material, has been rapidly developed in recent years. The demand for plastic wood is getting higher and higher, now we have an analysis of wood-plastic products environmental protection and waterproof issues.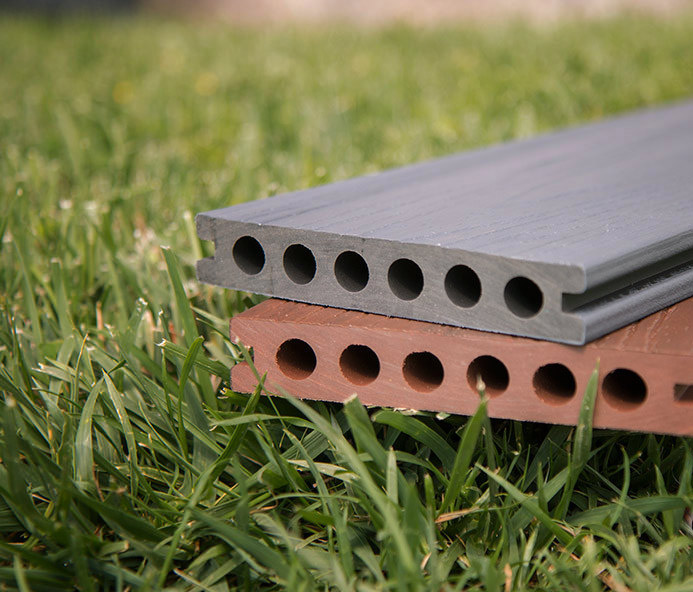 As we all know, wood plastic is an environmentally friendly renewable resource. For this reason, make wood plastic become the development trend of outdoor landscape, in the future will become a substitute for other non-renewable resources.
Wood plastic composite materials are often considered as plastic floor, used in the outdoors will have some problems, such as fading, deformation, cracking and other conditions, of course, poor quality wood plastic board will appear like plastic flooring problems, but the Seven Trust wood plastic is a set of DHPE (high density, good mechanical properties of PE) and wood flour as well as antioxidants, UV absorbers and other raw materials, so it is unmatched compare with ordinary wood or plastic flooring, maybe will be a slight fading , but it almost negligible.
Waterproof wood plastic board widely application in outdoor . It is used in dock, swimming pools, open-air plazas, etc. wood plastic board can be used as a substitute for wood flooring. Of course, wood plastic can also be used in indoor bathrooms. we recommended to use DIY wood plastic flooring. Easy to clean, you can do it yourself.
Other News