Why Plastic Wood Pergola So Popular
Thursday, March 22, 2018

Plastic wood pergola are very popular. We also recommend consumers to install plastic pergola. Now we will introduce you to the advantages of Seven Trust pergola.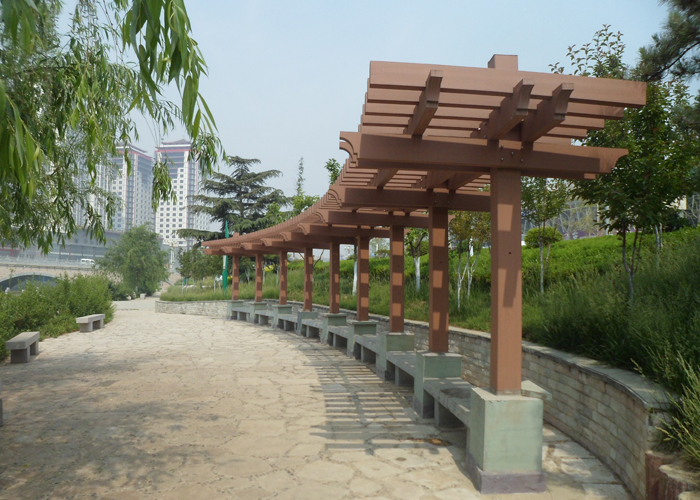 First, the appearance of plastic wood pergola is beautiful. From the product surface, it is wood modeling. used outdoors in harmony with nature, it gives people a sense of nature wood grain.
Second, the anti-aging properties of pergola: The surface of the product is sprayed with advanced surface treatment materials that are resistant to ultraviolet rays and high corrosion resistance, so that the product has high anti-aging properties. Long service life, high compressive strength and bending strength. The surface treatment uses anti-uv type outdoor special coating.
Third, plastic wood pergola have the characteristics of UV and corrosion resistance. The durability of the products is strong, and the lifespan is 10 times higher than that of wood. Therefore, the cost performance of wood plastic construction is higher than that of real wood.
Fourth, plastic wood pergola green environmental protection: product material low-carbon and energy saving.
Fifth, the strong decoration of plastic wood pergola is: modern wood types are diverse, rich colors, can be integrated with various environments, users can choose different styles according to the regional environment.
Sixth, plastic wood pergola installation is convenient: economic and reasonable structural design, installation faster.
Other News