Why Wood Plastic Fence Is Deeply Trusted
Monday, March 19, 2018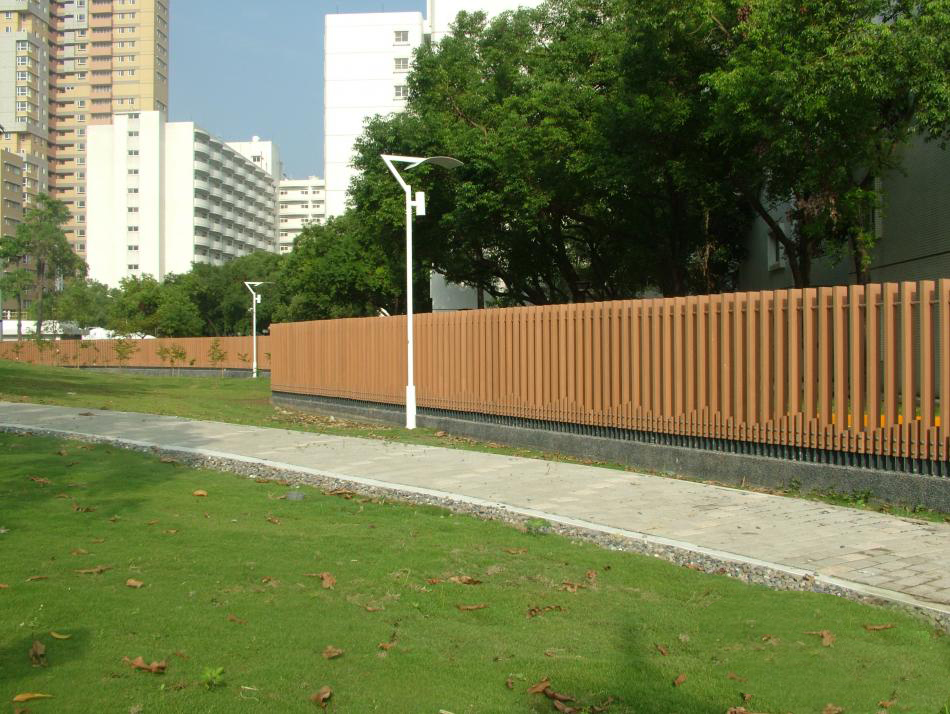 Why we like wood plastic fence
People now pay great attention to environmental protection, so when choosing materials we use on the fences, they will also pay close attention to their environmental merits. In the garden decorating work, in order to highlight the natural effects, many gardens will use wooden materials to make fences, so that people can get close to nature. Feeling, but the use of wood material has many drawbacks, first of all, this wood material is easily damaged after installation, so it needs frequent repairs and replacement. Following by wood materials are non-renewable resources, so the use of  wood plastic fence does not meet environmental requirements. Now in recent years people have begun to pay high attention to the installation and application of wood plastic fences and it's so natural and eco-friendly to our living environment.
How about wood plastic fence in outdoor places
So what are the merits of wood plastic fence? This outdoor fence is made of wood plastic materials. Although the wood plastic material has the same natural texture as general wood, and some of them have pattern patterns because the material selection method is different during the production of wood plastic materials. The use of wood plastic fences can effectively compensate for the drawbacks of traditional wood materials.
How we use wood plastic fence
During the use of wood plastic fences, there is no need to worry about the occurrence of cracks due to rain. Wood plastic materials can also remain unchanged in wet environments. The use of wood plastic fence can not only play a decorative effect but also can avoid the application of wood materials. In the decoration of gardens, the use of wood plastic fences can also reduce the application cost. These wood plastic materials of wood plastic fences have a long service life can save more installation costs.
Other News