Wood Plastic Composite Materials
Friday, March 23, 2018

Wood plastic composite materials can take advantage of the various components materials, overcoming the low strength of wood, can make full use of waste wood and plastics, which can reduce environmental pollution. From the environmental protection concept of wood plastic flooring, should pay attention to two aspects: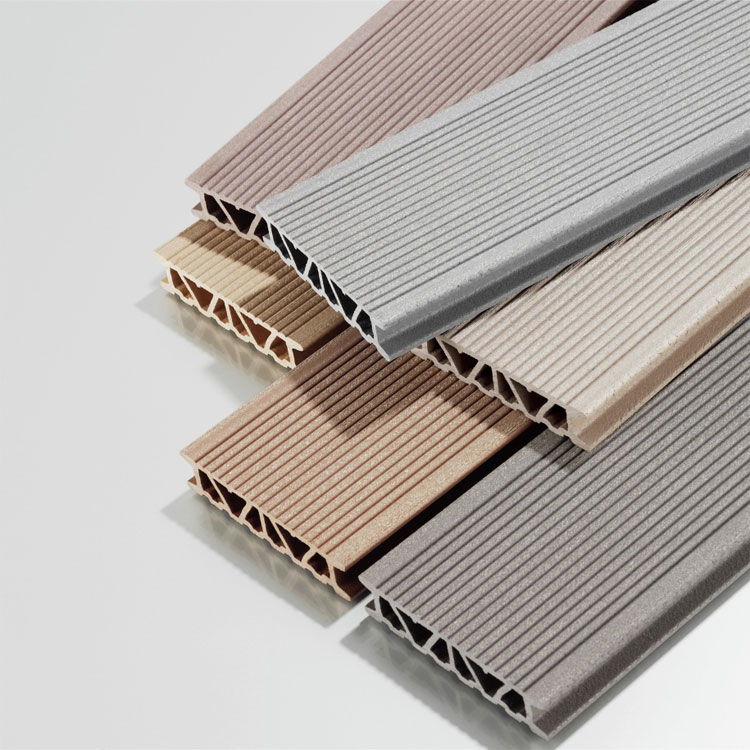 1. Green Material
In the design, materials with good environmental compatibility should be preferred to reduce the use of materials that damage the environment, avoid the use of formaldehyde materials, and emphasize the economy and environmental protection of materials used, such as wood plastic composite materials.
2. Product Recyclability
Considering the possibility of material recovery, choose recyclable or reusable materials.Or directly use recycling or waste materials from the factory are redesigned.
In recent years, with the depletion of global resources, the awareness of social environmental protection has been continuously improved, have higher requirements of all kinds of product materials.In this situation, The wood plastic composite materials fully exerts its own advantages, overcoming the limitations of wood use, can make full use of abandoned wood and plastic, reduce environmental pollution.
Other News