Wood Plastic Fence Construction Details
Sunday, April 8, 2018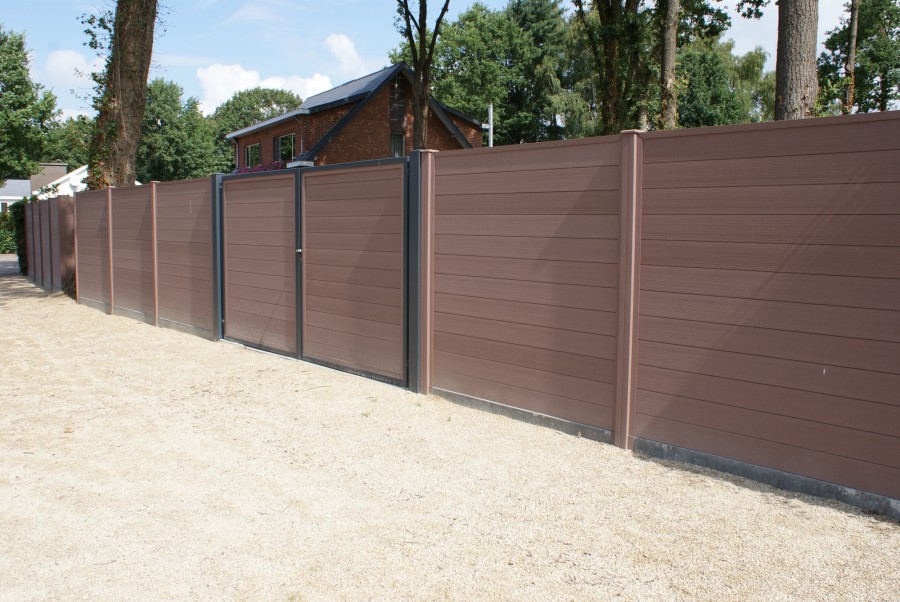 Wood plastic materials are widely used in our lives because of their dual merits of wood and plastic. Here are some of the main things we should do when installing and constructing wood plastic fences.
The construction details of wood plastic fence:
1.Some wood plastic fences can be installed on the ground. At the same time, the surface of the wood plastic material should be protected from scratches during installing the wood plastic fences.
2.To ensure the appearance of strength when installing, pay high attention to the position of the screw. However, we must also notice to the appearance of the wood plastic fence when installing the flowers. The screw holes must not be exposed.
3.For wood plastic fences with radian requirements, the angle of the hoe must be calculated. At the same time, the highlights of thermal expansion and contraction of wood plastic should be taken into account during the splicing process, leaving room for retractable activities. Then use glue to remove and fix the cap.
4.When the column and the road are installed on the ground, the steel plate may be embedded in the concrete, the steel plate at the bottom of the column may be welded with the embedded steel plate or the bolt may be fastened with a bolt.
5.The style of the wood plastic fence, the selected profile specifications and the span of the wood plastic fences should closely match. When the total length of the wood plastic fence is more than 300 meters, it is necessary to consider adding a deformation transition pillar.
Other News