Wood Plastic Fence Increases The Service Life
Thursday, April 12, 2018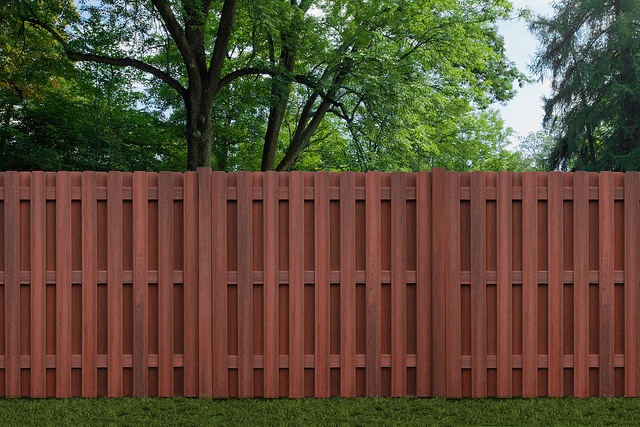 Why we like wood plastic fence
Users with private garden villas should pay attention to the service life of wood plastic materials when decorating outdoor fences. Because it is very difficult to carry out a renovation, and the length of the installation of wood plastic fences also has a length which is occupying the more important role of the entire outdoor decoration work style and materials are more important in the selection, if the use of wooden fences in use for some time Since it is natural wood, weather resistance will be inferior. Under wind and sun, there will be cracking and deformation. Then it is necessary to repurchase materials for installation which won't only waste a lot of money, but also add a lot of burden to people. These are unchangeable features, so many users nowadays choose weather-resistant environmentally-friendly wood plastic materials when choosing materials for decoration.
How to design wood plastic fence
One of the wood plastic materials wood plastic fence has those advantages, the selection of wood plastic materials is more special, the general outdoor fence is directly processed by the production of wood, so no matter how the appearance of these plates, it can't get rid of the wooden material drawbacks. In the production of wood plastic materials will use plastic polymer materials and other fibers mixed together processing, so that after the installation of wood plastic fence is more durable.
The benfits of wood plastic fence
After installation and use of wood plastic fences, excellent anti-weather, long service life, square tube also have the advantages of non-perishable deformation and waterproof, etc. After installing wood plastic fences, users don't have to worry about the problem of insects, so this material has a longer life than ordinary wooden outdoor fences.
Other News