Wood Plastic Floor Common Performance
Wednesday, April 4, 2018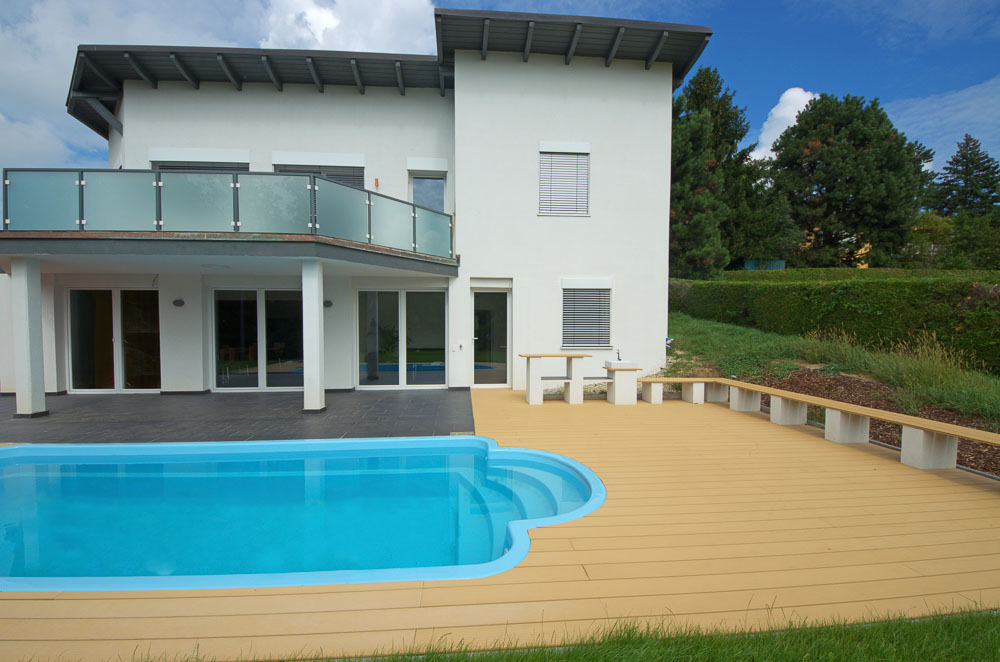 Wood plastic floor is a new type of industrial standardization environmental protection and energy-saving wooden products. Wood and plastic have both the properties of general wood and plastic. Traditional wood has the characteristics of low production cost, small energy consumption, no poison, no pollution, etc. Wood plastic floor is also no exception.
Wood plastic floor has the following highlights:
1.Wood plastic texture – compared to metal, stone, glass and other materials, wood texture in the visual sense is very good.
2.Wood plastic insulation is good – because of its poor electrical conductivity, wood is one of the better electrical insulation materials.
3.High strength of wood-plastics – Compared with some metals, wood has a higher ratio of strength to weight and higher strength.
4.Wood plastic processing is good – Wood plastic floor can be easily sawed, planed, nailed, moderately soft and hard, and easy to process.
5.The decoration of wood and plastic is good – natural wood grain, beautiful and full of ecological atmosphere, is a rare natural decorative material.
6.Wood plastic insulation – wood thermal conductivity is very small, with good insulation properties, much higher than most materials, high energy value.
The demerits of common wood are also obvious, such as poor dimensional stability, poor corrosion resistance, and flammability.
Other News