Wood Plastic Floor: Domestic Price, International Quality
Friday, March 16, 2018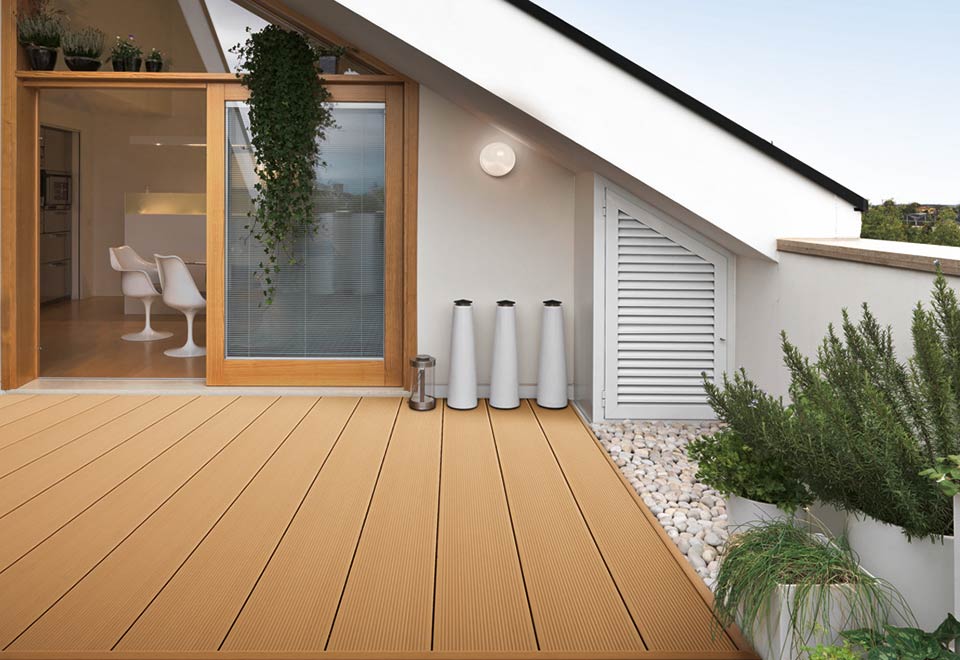 How about wood plastic floor
Wood plastic floor is a new type of health and environmental protection material. It uses plastic and lignocellulose as raw materials and is processed through specialized technologies to produce wood plastic products. This material does not contain harmful components such as formaldehyde and can be recycled and reused. Wood plastic flooring is a young industry and there is no basic industry standard for young people.
How we design wood plastic floor
The main raw materials of wood plastic floor are bio-fibers and waste plastics. After special processes, they are made of new materials whose performance surpasses that of wood plastic. It also meets the basic demands of "environmentally friendly, renewable, and less polluting" of new industrial materials. However, from 2001 to 2010, China's wood plastic output has been enlarged. 50 times, it's a so amazing speed. In the field of technology, the wood plastic flooring industry has always been proud of its core technology in the design and manufacture of plastic-wood floor. Although China's wood plastic floor has its core technology, it still lacks a unified standard, which directly affects the market's awareness of wood plastic floor.
Why we need wood plastic floor
The promotion of low-carbon life on wood plastic floor is a current trend of life in China. China is a country with poor timber resources. As trees are over-cut and green barriers are destroyed, dust storms intensify, and the recycling of resources and the protection of the ecological environment are increasing. More and more attention has been paid on this problem, which has created a very good environment for the development of wood plastic floor.
Other News