Wood Plastic Floor Will Eventually Replace Solid Wood
Wednesday, March 21, 2018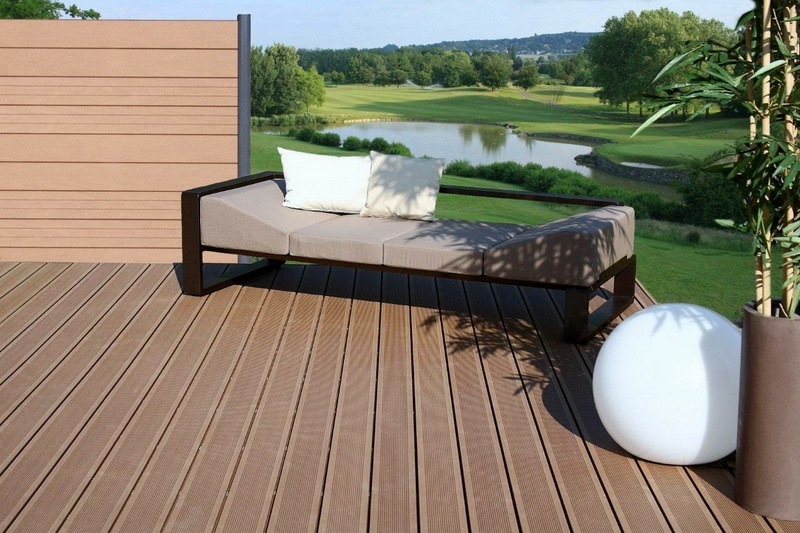 What about wood plastic floor in nowadays
China is a country with poor timber resources. As the destruction of green shields caused by excessive tree fell and sandstorms intensified, the government has paid special attention to the recycling of resources and protection of the ecological environment. This has created extremely good results for the development of wood plastic floor. The environment is coupled with the excellent performance of the wood plastic products will replace solid wood materials sooner.
How we use wood plastic floor
Wood plastic floor is a new type of engineering material that has only recently emerged. It has just started in foreign countries. The raw materials used in wood plastic products include waste plastic, waste wood, agricultural and forestry stems and any other plant fibers as substrates without any added harmful ingredients. Moreover, it can be reused and resource recycling. Let us take a look at people's attitude towards environmental protection. They pay more and more attention to it, and they are more concerned about it. Environmental protection is more deeply rooted in people's hearts.
Why the wood plastic floor is special
Wood plastic floor has good moisture resistance, water resistance and insect resistance. However in daily life, it rarely sees such materials. What is the reason? Experts pointed out that wood plastic floor is a new type of decorating material and become a commonly used building material for home improvement. In the next few years, wood plastic products are very promising. Completely replacing solid wood flooring, this is also a major trend for the country to vigorously promote the development of a low-carbon economy. Because wood plastic floor has excellent characteristics in themselves, it is mainly determined by the significance of its resource recycling and its important contribution to environmental protection.
Other News