Wood Plastic Flower Box Solves The Green Problem
Friday, March 16, 2018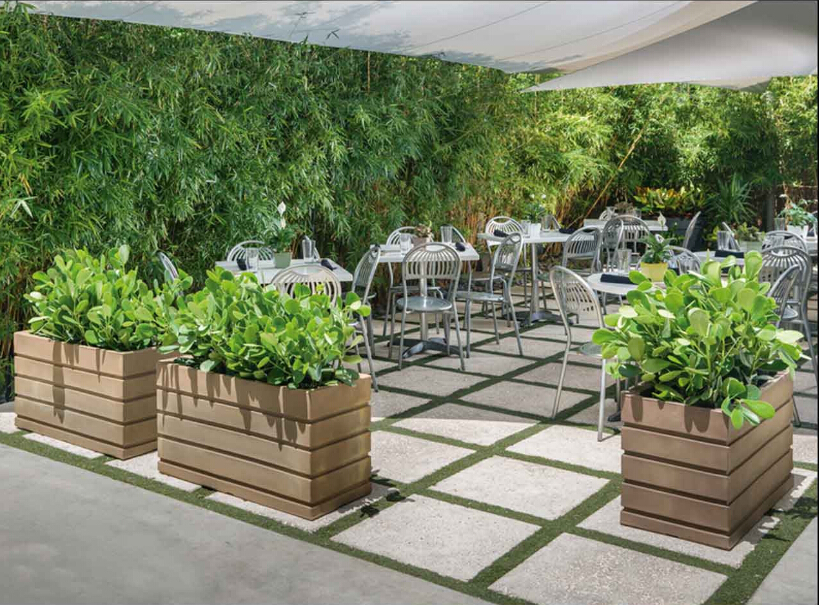 Why we need wood plastic flower box
With the continuous improvement of living standards, people will pay more attention to the protection and beautification of the living environment while enjoying their modern living life. Today, many beautiful streets appear in a beautiful landscape – wood plastic flower boxes which beautify the landscape at the same time and also presents us with a visual aesthetic with its unique design.
How we use wood plastic flower box in
In order to improve the urban ecological environment, develop the diversity of urban afforestation forms and solve the problems of traditional landscaping on land occupation and planting conditions, we are combined with practical work, wood plastic flower boxes came into being and played an important role in our daily life. As wood plastic flower boxes can be quickly combined into landscapes, and can meet the demands of urban afforestation with a small amount of land. With the urban landscape greening, more and more people pay high attention on the main theme of urban greening in the future. At the same time, we will also design wood plastic flower box following with the planning demands of the local roads and be ready to design a beautiful landscape for displaying the traditional cultural landscape of our modern city.
Wood plastic flower box in highly use
Because with the continuous development of urbanization, urban construction density and volume rate higher and higher, and the reasonable rate of greening is also more and more difficult to guarantee. The emergence of wood plastic flower boxes has solved this problem perfectly and become a beautiful landscape in our view.
Other News