Wood Plastic Industry Under Macro-Control
Friday, March 30, 2018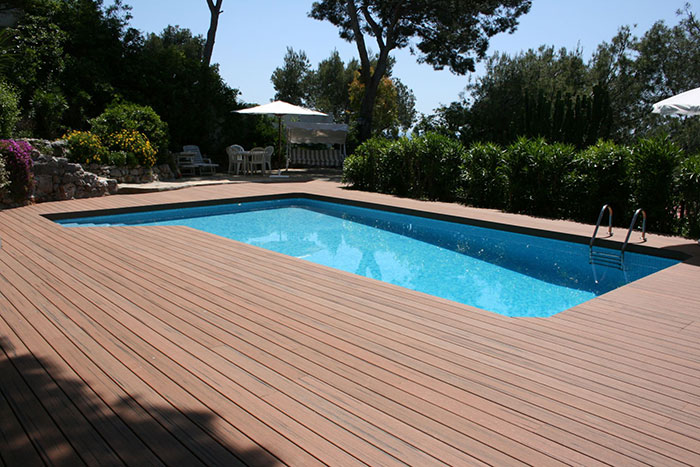 How about the wood plastic industry in recent years
As a new industry, the wood plastic industry has formed a large-scale production in China. After the Olympics and the World Expo, from the end of 2008 to the end of 2011, the increase in production value of wood plastic is close to 6 billion but has this output really been realized? That may not be the case. The wood plastic industry has a huge bubble just like the internet industry of that year.
Why the wood plastic industry develop so fast
The state's supporting policies for the wood plastic industry remain in the imagination of practitioners. The state's control over real estate has also affected the shrinking of the market share of building and decorating materials. Investors are more likely to hold the "speculators" mentality and don't attach importance to the improvement of raw material formulas or pay high attention to blindly plagiarize, excavate walls, cut corners and cut corners and brag about wood plastic products.To satisfy the market's needs in any aspects,we design the wood plastic fence,wood plastic pergola,wood plastic decking and so on wood plastic products.
How we broaden the wood plastic industry in foreign market
Consumers are dissatisfied with the wood plastic product with shoddy and lose confidence in the entire industry. It really is "self-destruction of the Great Wall." In the wood plastic industry, although brands such as "Green Can, Bo Wei, Ge Lin Mei and Mei Xin" are leading in the respective subdivided fields of PVC floor, PE wood and wood plastic floor, but none of them can really do it to the "Meng Niu and Yi Li" influence in the dairy industry. More attention is paid to the export of high-end markets such as North America, Australia, and Japan. Therefore, in the next two years, "technological innovation and market promotion" will become a compulsory course for survival in the wood plastics industry. The really powerful brands with absolute influence in wood plastic industry will emerge in two to three years.
Other News