Wood Plastic Wall Board
Wednesday, April 11, 2018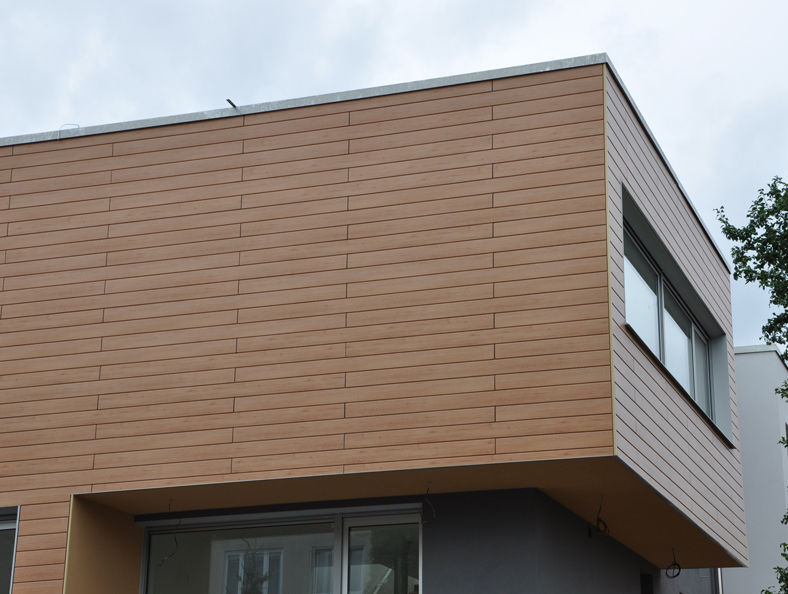 Wood plastic wall board is mainly made of wood fiber, resin and a small amount of polymer material after the ecological processing, deep processing and qualitative made, next the professional wood plastic manufacturers to introduce to you the composition of the wood plastic wall board.
The wood plastic wall panels mainly for outdoor, the exterior wall panels have to resist different climates. Therefore, the wall panels specially introduce the international advanced technology of WPC, the product are added additives and stabilizers to prevent the wood from being corroded. In order to prevent the problem of discoloration caused by the long time, a special layer of UV treatment is applied on the surface of the product to prevent the irradiation of ultraviolet rays and can effectively use more than 15 years.
When choose wood plastic wall boards, besides their beauty of appearance, environmental protection and energy saving are also important factors that can be considered.
Wood plastic wall board is exquisitely designed and decorated, which meets the needs of fashion people to build elegant homes. Moreover, wood plastic wall boards are made of new eco wood and bamboo fiber materials, combined with polymer waterproof materials, and are processed through multiple processes. Materials such as paints, wallpapers, and other traditional decorations are new generations of environmentally-friendly materials that can be more recognized and favored by consumers. In addition, the construction of wood plastic wall boards is quick, can fast install, save lots of time, In addition, the wall boards are non-polluting and formaldehyde.
Other News