Wood Plastic Wall Board
Tuesday, March 20, 2018

Nowadays many people who are able to buy villas will choose wooden house, because they are very beautiful and the structure of the house is very good. Although they are wooden, there is no need to worry about its quality.the strong heat insulation of the wood plastic wall board living very comfortable, Compared to reinforced concrete houses, there will be considerable savings in all aspects of building materials. Moreover, construction will not generate construction waste. It is a very environmentally friendly construction material, and the building is efficient and economical.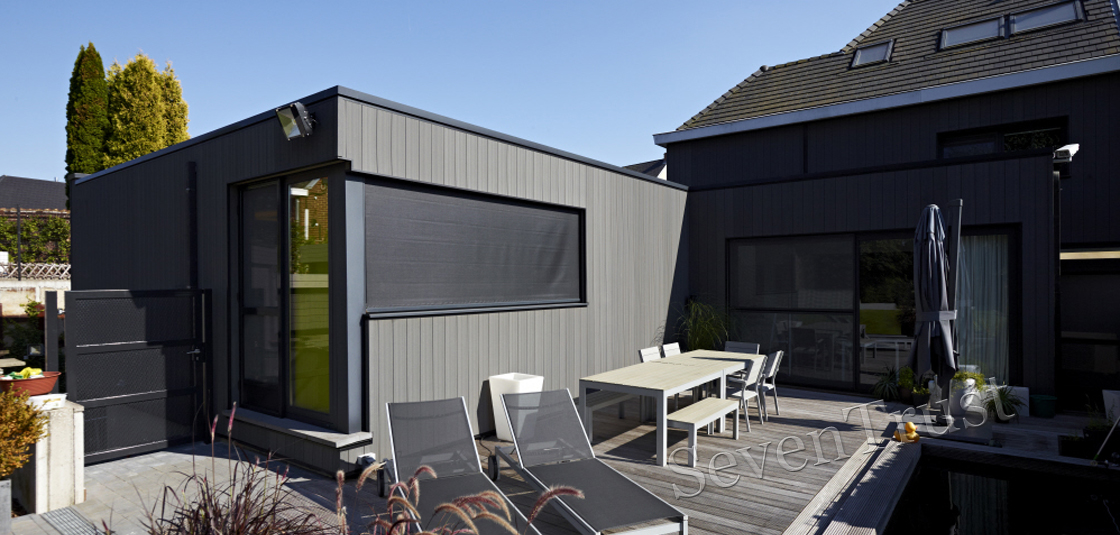 There is no safety hazard in a fire-resistant wood house when the weather is dry, especially when it comes to fire protection.wooden house are actually not our traditional wooden house, because traditional house are use wood, and now we are generally used as house material on buildings that perform well.In some foreign countries, wooden houses can be seen everywhere. Wooden houses can also be found in many bustling cities.It may also be due to its fire resistance performance of wood plastic wall board, Because this kind of material for building wooden houses will form an outer carbide layer when it is encountered. Therefore, there is no need to worry about fire prevention when building wooden houses.
In the construction of wooden houses will choose environmentally friendly wood plastic wall board, because the wood plastic wall board is very durable, widely used in outdoor, and can adapt to any weather, with high quality, if you want to buy wooden house wall board, Seven Trust can offer free samples and best quotes.
Other News